So, I am finally able to write an update post on the pool. I looked back to see when the last update was written, September 23rd! I cannot believe it has been that long. I remember at that point I felt like it was never going to end and we were only on the fifth week. We are now on week 12 - is that not ridiculous?! The weather, poor scheduling, the weather some more, a little bit more poor scheduling has put us way behind. In the beginning we were told it would only take 6-8 weeks. Ummhmmm.... The last time I wrote an update this is what we had.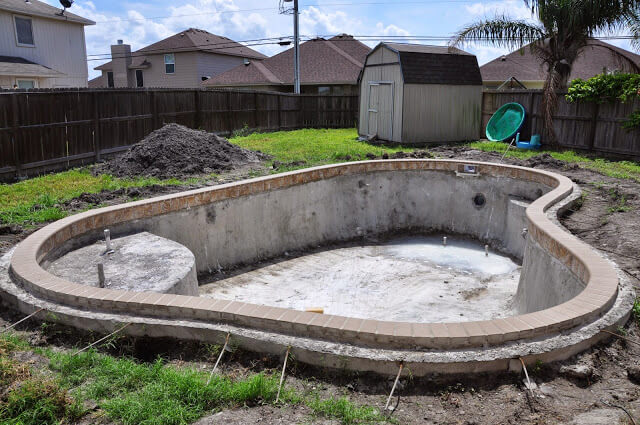 It was at this point that it sat...and sat...and sat. The backyard was basically a swamp. I think after two weeks of this stage we finally had re-bar around the pool for the decking and then that stage sat...and sat... and sat. I stopped taking pictures and posting because it was just turning into a horrible eye sore.
About a week ago, we started letting the kids play inside the pool. Why not? It wasn't able to serve in any other capacity. However, it made an awesome pirate ship!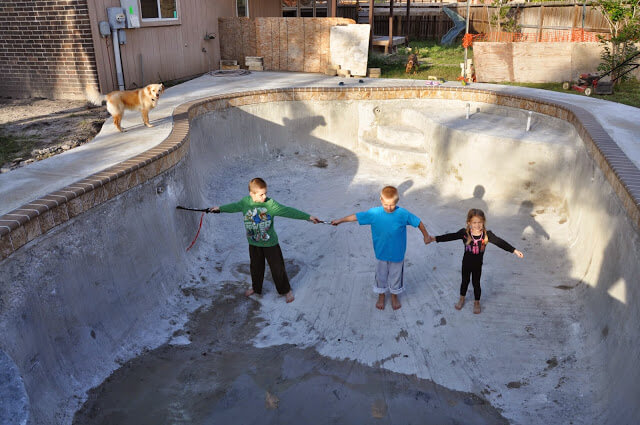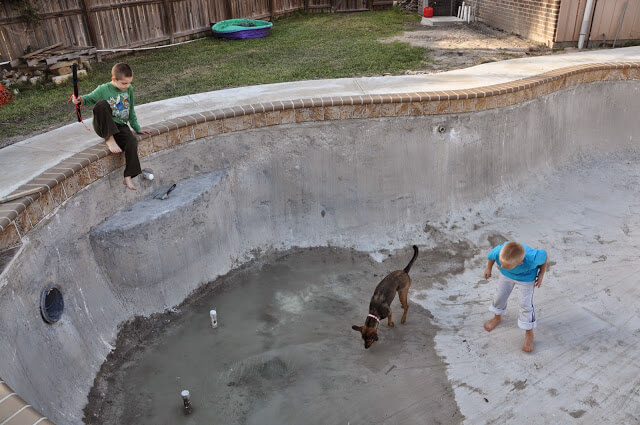 Finally, this morning we started making headway. And guess what? It is filling up as we speak!!! Mind you it is in the upper 40's and rainy but hey, we've got ourselves an actual swimming pool!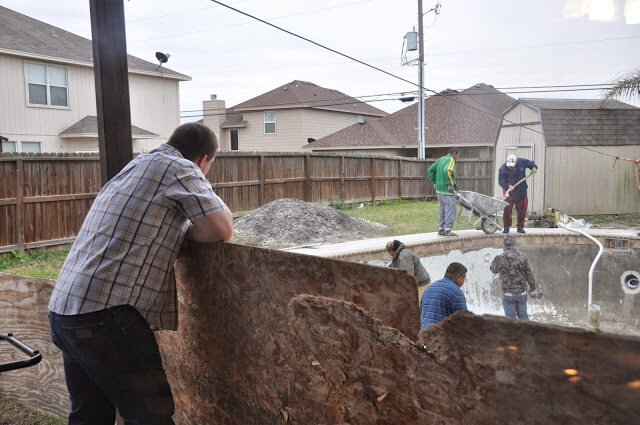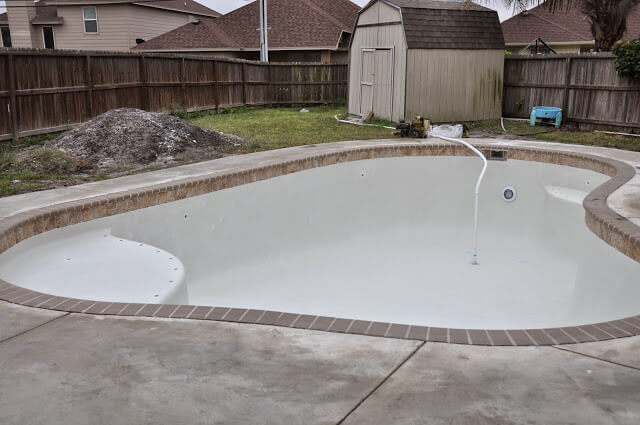 The white plaster looks so clean compared to the ugly concrete we have been staring at.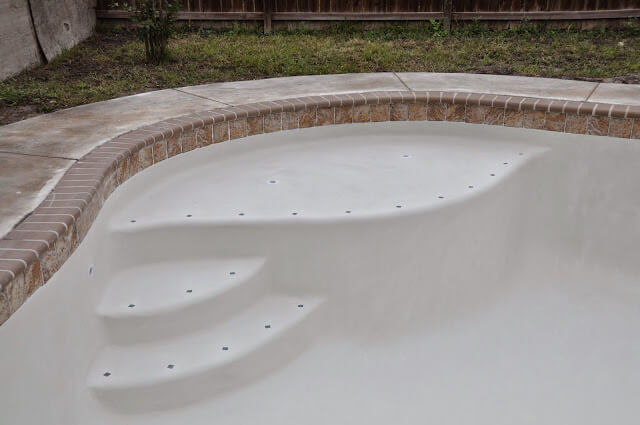 These are small tiles to outline each step.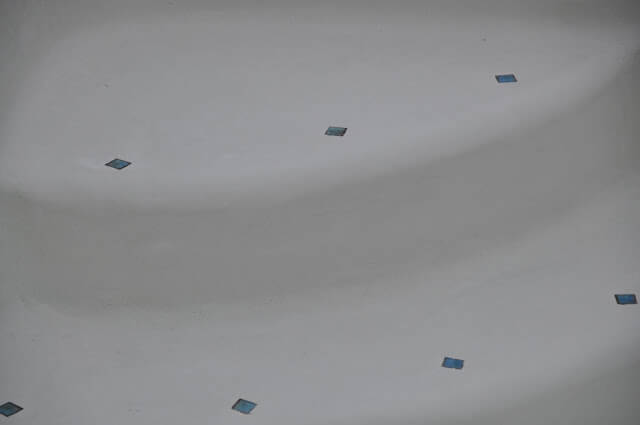 The kids were beyond excited this morning. Our youngest son made his presence known by loudly stating, "It's about time!" Then he was quickly moved inside and reminded not to say everything that comes to mind...even if it is true.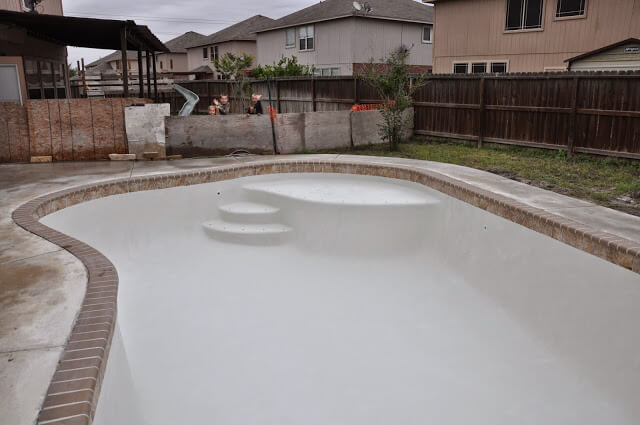 We are all very ready to have the temporary fence removed. It has been up far too long.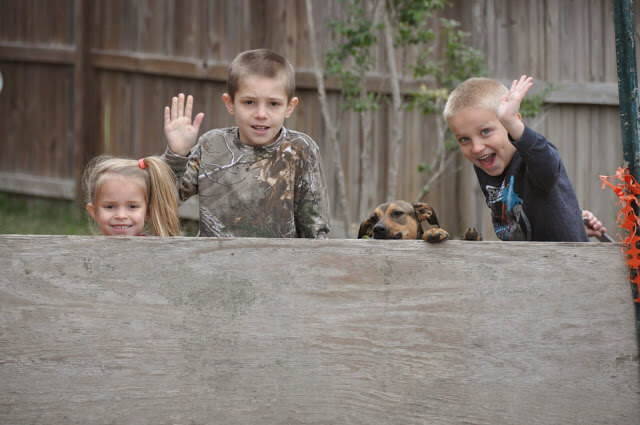 It is kind of hard to see in this picture due to the rain but there is a small amount of water covering the bottom of the deep end. The best part, this is water that is suppose to be there not just rain water that has collected. :)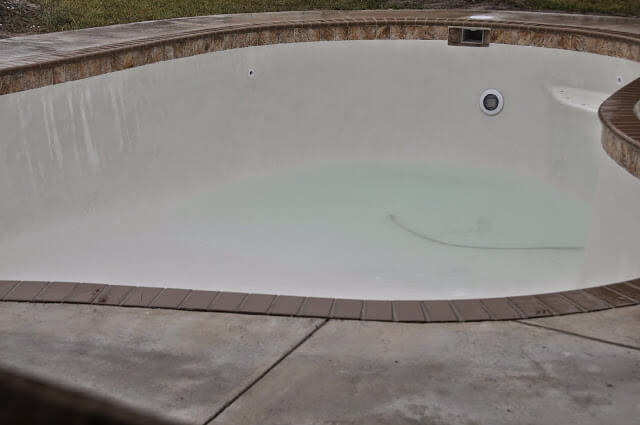 We were told it will take about 24 hours to fill... I took this picture an hour after we started the water. It is kind of an odd feeling knowing that we will go to bed tonight with the hose running full force. I bet Charlie checks on it a dozen times. :)
He also said he is getting in regardless of the weather. His actual words, "I don't care, I am getting in. I will polar bear it if I have to!" So nice... twelve weeks of pool construction brings out our classy side. :)
Let me know if you want a ticket to that show!