I love 31 bags...all of them...I haven't met one I didn't like! So, I was super happy when I found a new "justification" for purchasing yet another piece. I took the "Timeless Beauty Bag" and turned it into a traveling craft station for my three year old daughter. She spends three hours a week watching her brothers at Tae Kwon Do. My purse and bags are always overflowing with her crafts and anything to keep her entertained and busy. I decided to call it her Busy Bag". It turned out so cute and the best part is, it is so functional. Take a look!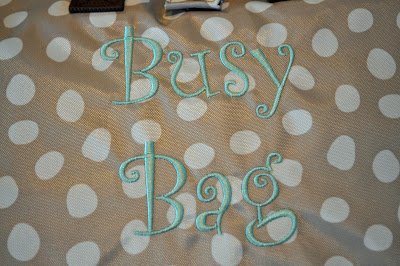 This is the front of the bag when it is closed.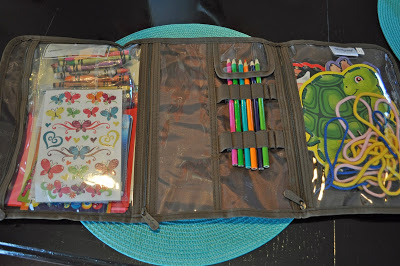 The inside of the bag has so much room. I was able to fit paper, crayons, several sticker sheets, a small note pad, map pencils, and lacing cards with laces.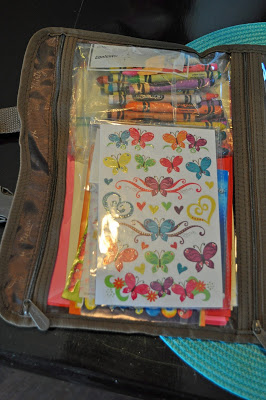 This pocket just kept expanding. I was so surprised at how much stuff it held.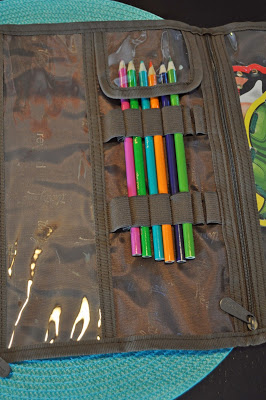 I love how the pencil tips are protected by a plastic flap. Also, I still have one empty pocket. When we went to Tae Kwon Do yesterday, I filled the empty pocket with some tiny princesses that she loves to play with.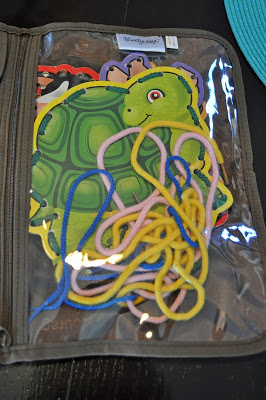 All three of my kids love to play with the lacing cards, even my 8 (almost 9) year old.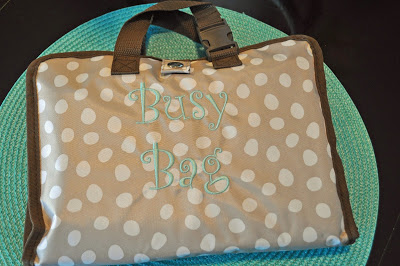 Everything is pack away and organized.
I plan to switch out crafts to keep her from getting bored. She loves the bag and also enjoys carrying it all my herself! :)
This gets an A++! I think I need to buy another one... :)