Wow! I just looked back and the last post I wrote was in September!!! Where did October and the first half of November go? The last few weeks have been a super, fast paced race and I am so thankful to slow down for a few days. My husband and I host Thanksgiving every year. We welcome anyone who wants to come just as long as we don't have to go anywhere. :) I just love Thanksgiving. I love having family and friends together in our home. I love planning, baking, and eating. I love discussing the menu with my mom, mother-in-law, grandmothers, and anyone else who wishes to bring something. Most of all, my husband and I share a huge love for cooking and feeding the people in our lives. I also love that our Thanksgiving is so laid back that everyone knows to bring their own Tupperware for leftovers. :) For the last several years, I have made sure that everyone has a little something special to take home in addition to their leftovers. This year I chose
Baked French Toast
. This is a Pioneer Woman recipe that I have used as our Christmas breakfast for a long time. Recently our sons had a joint birthday brunch and we had Baked French Toast as one of the breakfast items. It seemed to go over well with everyone so I figured it would be a great take-home gift.
I needed to triple the batch in order to fill 9 small pans. That means 24 eggs!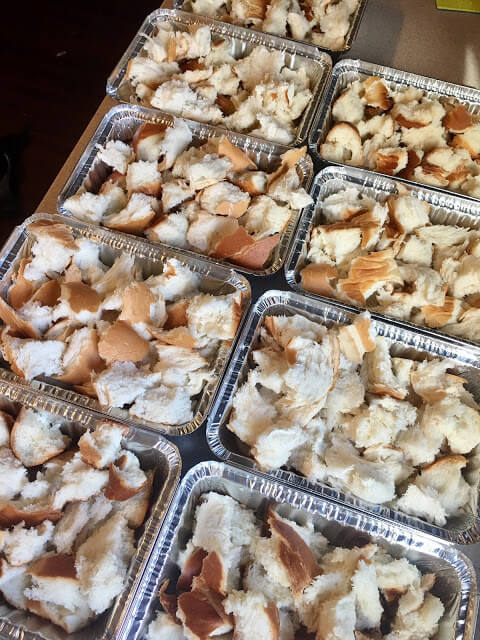 My little assembly line. :)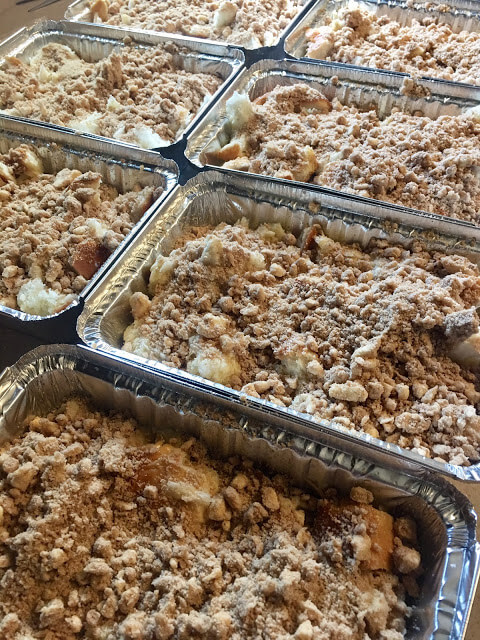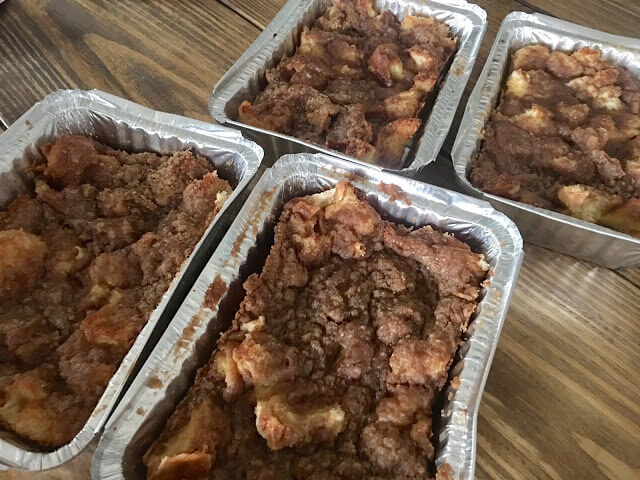 This will make you house smell a-mazing!!
I made nine pans but as you can see, there are only eight. The kids and I agreed that we should "taste test" one for lunch. Quality control is very important...:)
So now our guests will have breakfast for Friday morning! This recipe goes really well with whipped cream, syrup, and blueberries. YUM!