**Last week I posted our 2015 Summer Schedule. This is the schedule the kids and I followed two years ago. If you are looking for some great ideas and organized by days of the week please see the printable below (Make It About Jesus Monday, Terrific Tuesday, Water Wednesday, Teamwork Thursday, Family Fun Friday). We had a great time that summer and the scheduled worked really well. This summer, however, the kids are a bit older and we are very content to just hang out by the pool. :)
****Post from 2013 Below*****
As I have mentioned before, boredom and my kids do not mix. We have just finished our school year and summer has begun! We started our day this morning with a family meeting during breakfast. I told the kids about the schedule we would use as a guide for our days, plus activity ideas and reading incentives. Everyone was on board, especially my oldest. He loves a good schedule and a neatly detailed plan. He definitely comes by that naturally. :) The kids immediately started to follow the schedule. I was actually surprised at how easy it fell into place. We have had a great first day of our summer. I thought I would share some of the ideas I am using as well as other blogs that I use for inspiration. Feel free to print or use anything you like. :) So, let's get to it, the Summer Time Schedule. I told my kids that the schedule below was just a guide for our days. I don't want anyone thinking we can't go against the schedule (that would be my oldest). After all, it is summer! I am very aware that I have TV, Ipad, DS, Wii time listed. I know myself and my kids better than anyone, we need down time. I am not someone who pretends that I have children who never watch TV, lets get real here.
* After clicking (click here to print), you will be sent to a Google Doc page. From there select "file", then select "download". The image will download to your computer and then you can print from there.

Moving onto Day of the Week activities. I am very fortunate to have two amazing bloggers in my life. My cousin, Jessica
(The Almost Perfectionist)
and my very good friend, Audra
(A Cup of Daisies)
. Jessica created a list of 100 summer activities last year that I still refer to often. Audra showed me how she created themes for each day of the week. Both blogs are wonderful and I encourage you to add them to your reading list.
Here are some ideas for each day of the week. I try to always think of cost effective activities.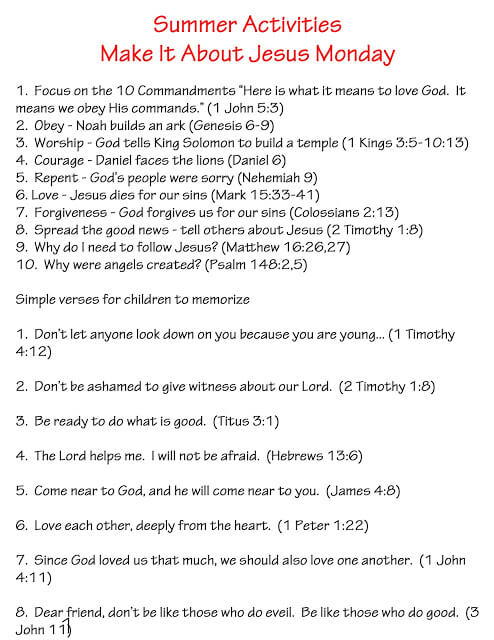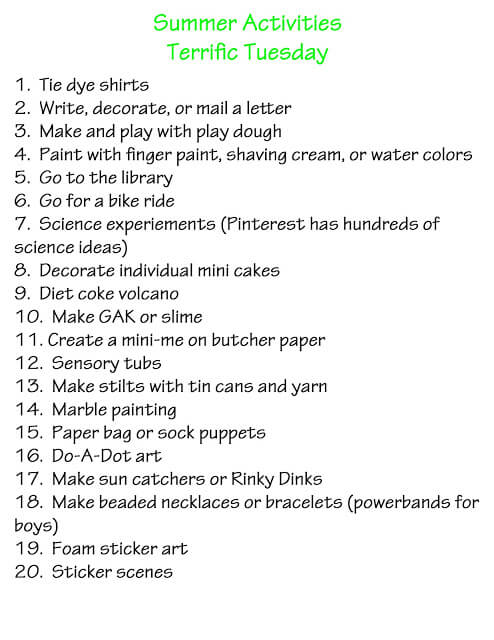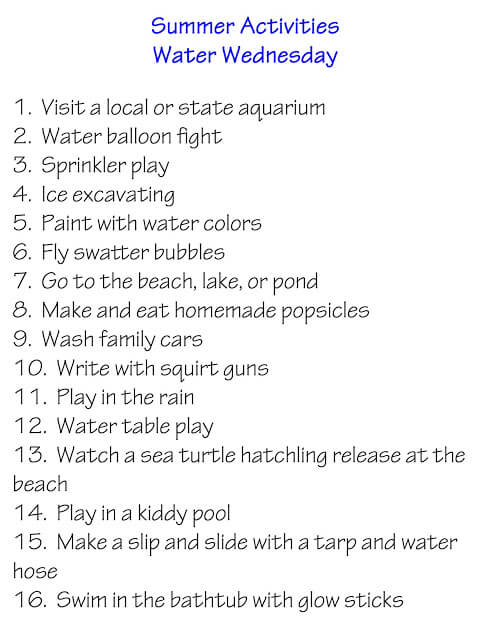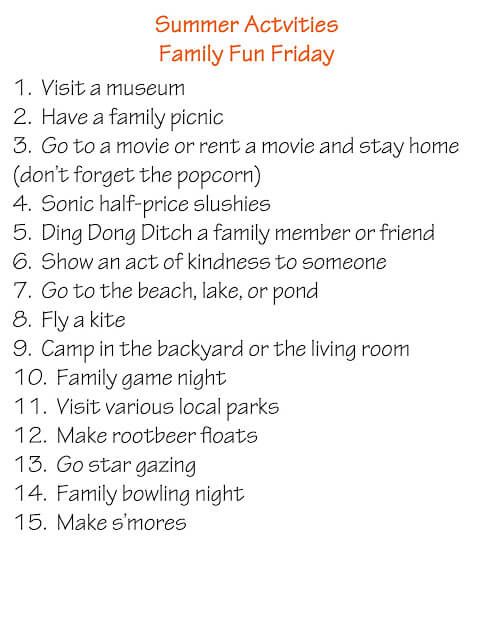 I have also printed a great reading incentive idea from
How Does She
. The idea uses a bingo card and coupons that kids can redeem. I used it this morning with all three of my kids and they really liked it. I encourage you to take a look and sign up for her free printables.
The kids have karate, ballet, swim lessons and other activities through out the summer. I know we will not be able to implement our schedule or activities every day. However, this gives us structure and fun. I can't ask for more!
Elizabeth