Our family project this summer has been to turn our loft/playroom in our home schooling classroom. Our classroom has played musical chairs over the past two years. It originally started at the dinning room table then moved to a small bedroom. When we had outgrown that room we switched it to our spare bedroom. When we made the decision to home school all three of our children we decided we needed to move one more time. This was an all hands on deck project. The five of us spent countless hours working and preparing everything for our school year.
Here is an overview of this huge project.
We started with a huge toy clean out. It was brutal! I arranged all the toys and took note over a two week period of what actually moved from the original spot. After the two weeks, if it hadn't moved (or played with) it was thrown out or given to Goodwill.
We emptied all contents of the room, placing items all over the house. :)
All carpet was removed. That was disgusting to say the least!
The kids were a huge help scraping the old floor, laying the new barrier, and installing the new floor. We had quite the assembly line!
My husband and I discussed what I needed for organization in the new classroom. We went over and over the details. The main issues...STORAGE & ORGANIZATION!
He built one large desk into the room and then sectioned it off with handmade crates. It gave each child a large area to work but also lots of storage.
Take a look! :)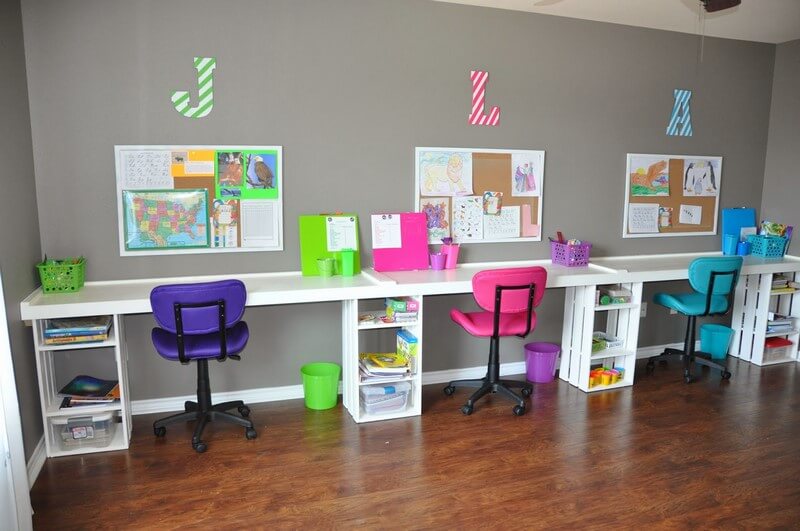 It was really important to me that each child have plenty of space and organizational areas.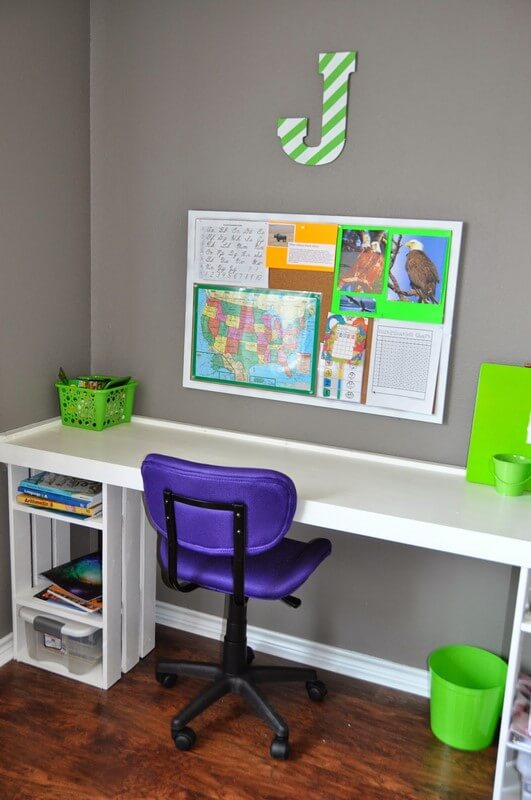 We purchased large cork boards for the kids to display their work and charts. The boards originally had oak colored trim. We repainted the trim white so it would stand out more against the dark grey walls.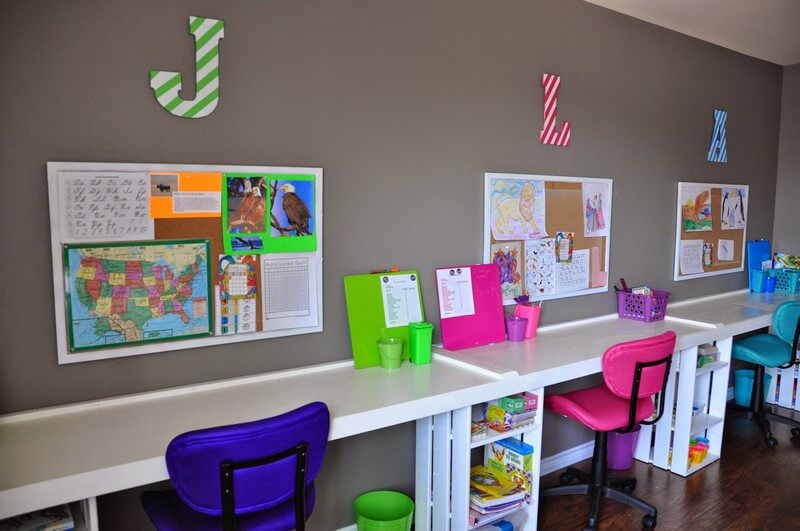 Each child picked out their own chair at Office Depot.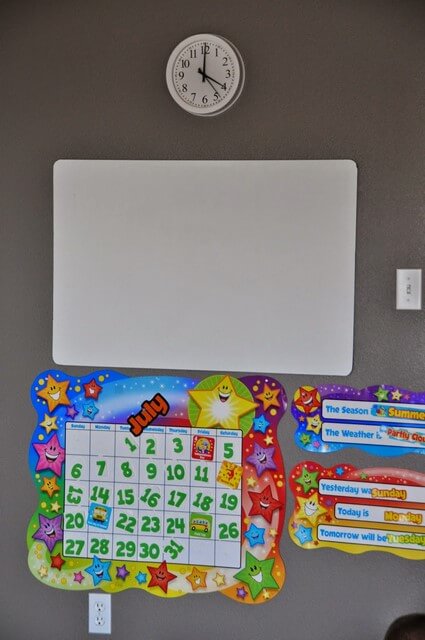 I had already erased the white board before I took a picture. Having the large board mounted on the wall is a great tool. It allows the kids to get out of their seats and gives an alternate area to work. Our calendar is below. As you can see, we used it quite a bit today (everything is leaning side ways). :)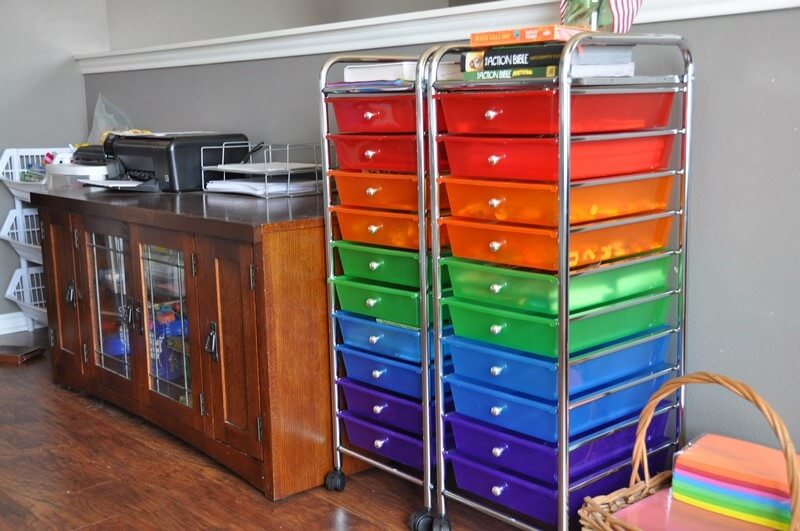 This is the opposite side of the room. An old TV stand is now being used to house educational games, extra school supplies, stickers, and anything else that needs to be tucked out of sight. The two towers are my favorite additions. Each child has four drawers in their specified color and then I use the top eight drawers.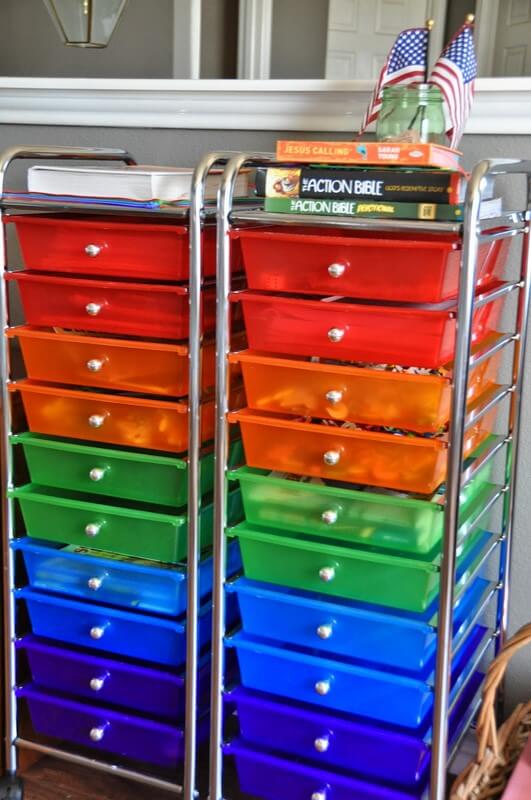 B-E-A-U-T-I -F-U-L!!! :)
Here are a few pictures from our first day.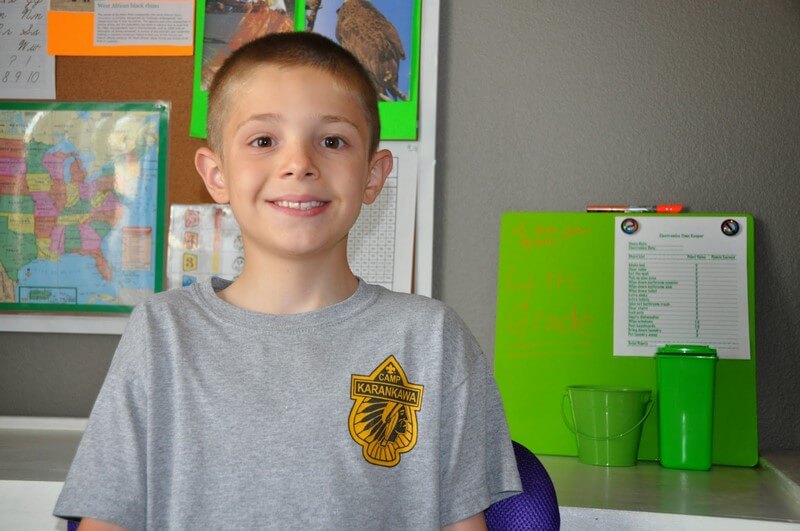 The Oldest :)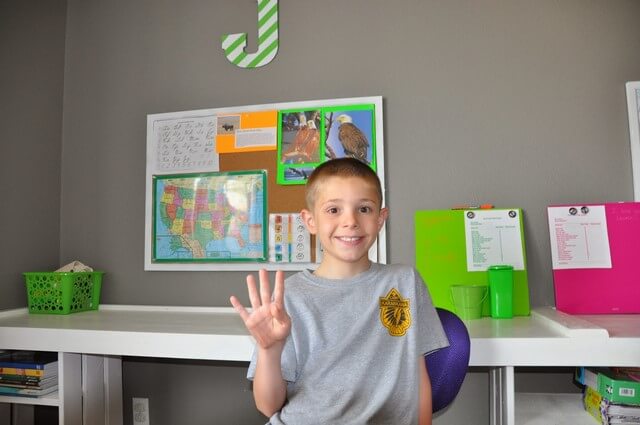 4th Grade??? How is this possible?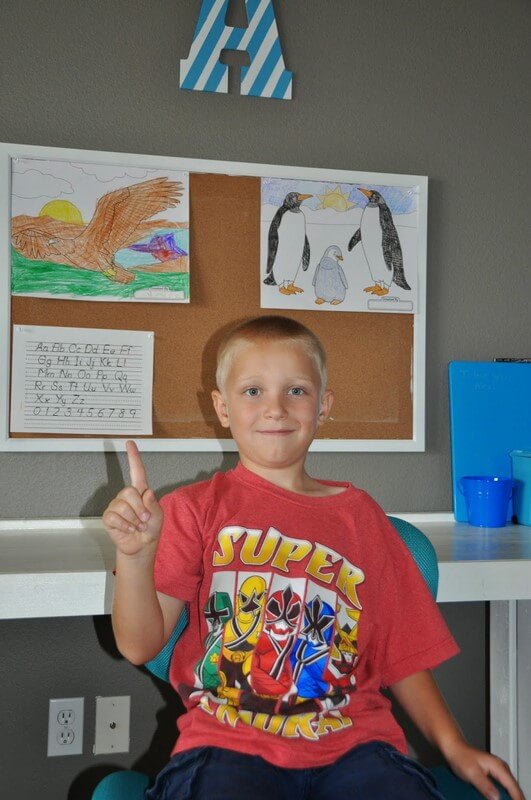 The Blonde and Blue :)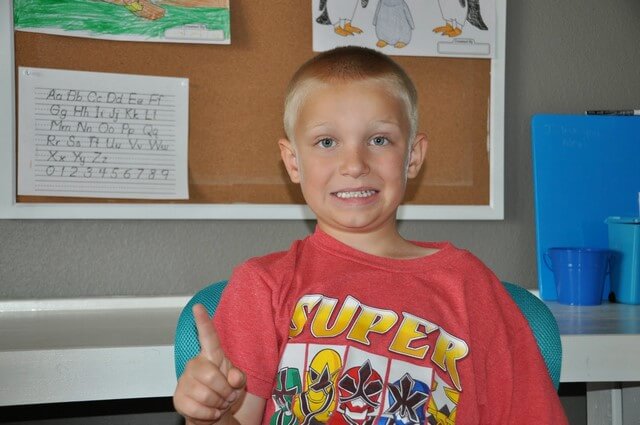 First Grade! Trust me, he was excited. He just decided it shouldn't be documented in a picture.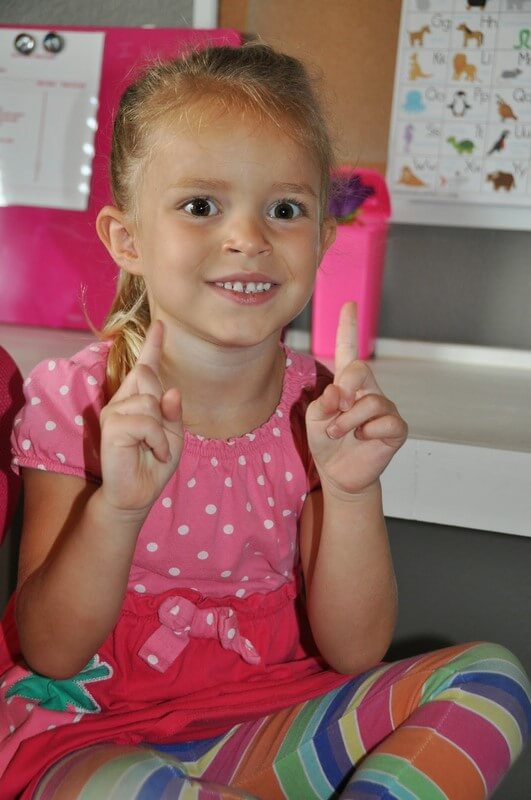 The Youngest :) I am not sure what she is doing. :)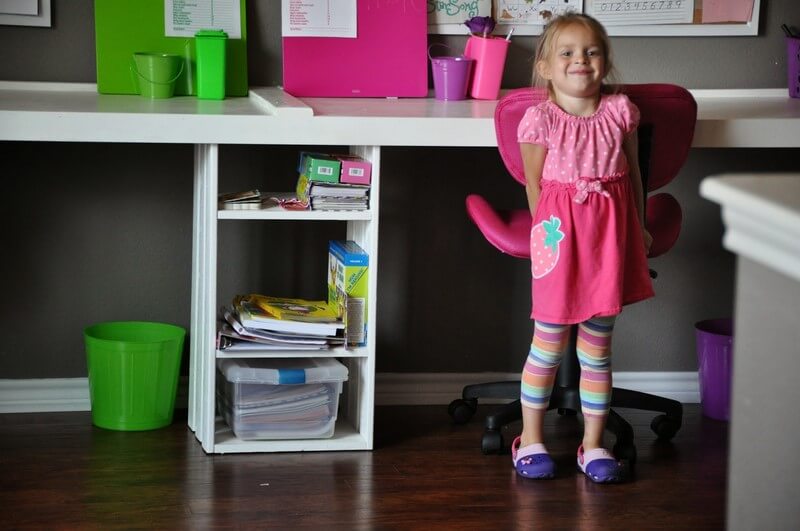 She is in Pre-K but will be starting college next fall!
All in all it was a great first day!!! The room was perfect and functioned just as I had hoped. Heres to a good year!