Every year, my kitchen counter gets covered in papers, permission slips, newsletter, etc. This year is going to be different! :) My oldest son will be starting third grade and my youngest son will start kindergarten. We are going to stay organized!!! I found three great baskets at Target. I hung two baskets on the wall (one for each child) and placed the largest basket on the floor for backpacks and lunch boxes. I also added a clipboard for my oldest son. He loves to plan and look at calendars (he gets that from me). I figured he would really enjoy having his own calendar to note important dates. Overall, I am very happy with the space. Hopefully it will help keep the clutter off my kitchen counter. :)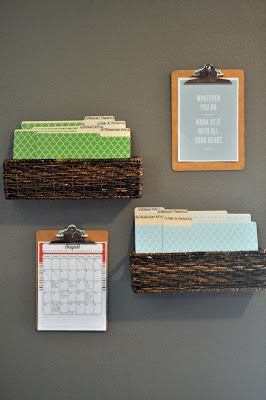 Everything is located pretty high on the wall. The folders are not for the kids, they are for me - my organization! :)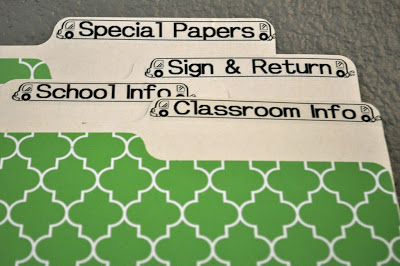 I love that my label maker has a school bus border. The boys thought it was funny how long each bus had to be to contain the specific titles.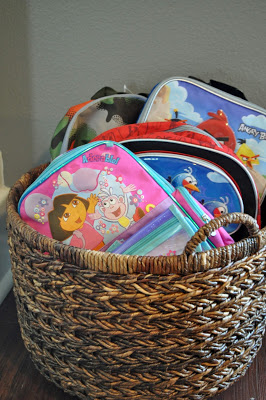 My daughter (3 years old) wanted to include her backpack, even though she will be staying home with me. :)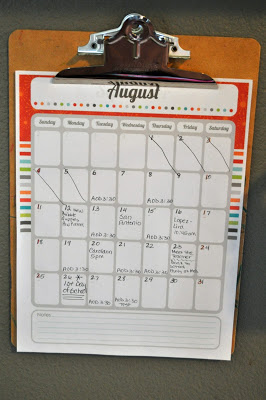 As you can see, our oldest son has already started crossing off each day. He has also added that on the 12th, Bubble Guppies will be brand new on NickJr. :)
I love this Bible verse. It is from Colossians 3:23.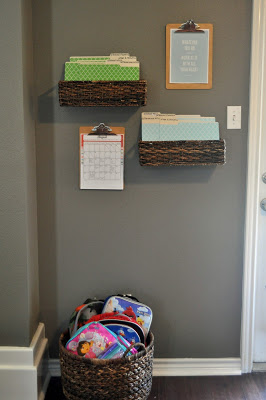 Here's to an organized school year!!!
Elizabeth
I wonder what this wall will look like by May???