Well, we arrived back from an amazing vacation in the Smokey Mountains and now we have one week until our lessons begin. Our homeschool calendar follows more of a year-round schedule which enables us to take breaks throughout the school year. When most of our area starts school (late August) we will be taking our first week long break - and it will be wonderful! :) This year we will have a 5th grader, 2nd grader, and kindergartner. Let me just say for the record the lesson plans that have taken the most time, preparation, and organization have been for our kindergartner - hands down. One area I have recently updated is our calendar wall. I have used the same classroom calendar for the last three years and it is beginning to look really "loved". I didn't want to purchase a new set but did find some great additions from Erica at
Confessions of a Homeschooler
. I used her
K4 Curriculum
last year and loved every bit of it. This year we will be using her
Road Trip
curriculum for our Geography lessons. Erica's curriculum is super fun and very thorough. It truly amazes me how many lessons can come from simple calendar activities. It is not just reviewing days of the week or months of the year. We count, skip count, tally, record weather, graph, work with time and money, learn number words, solve problems, work on place value, etc. etc. etc. :) I love calendar time and it will be a sad day when we no longer need it in our school day.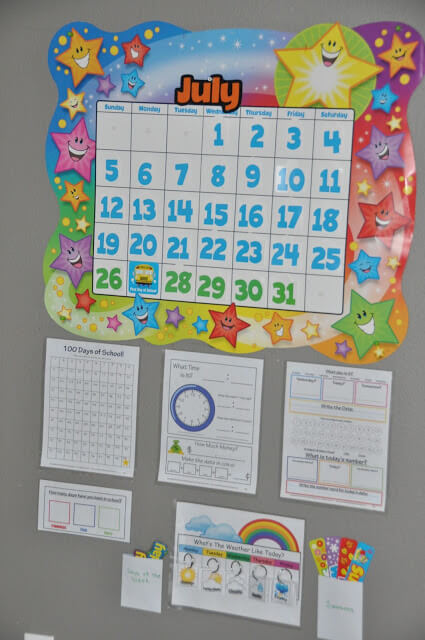 Clock, main calendar, 100 Days of School Count and place value, time, money using the date, weather, days of week pocket, seasons pocket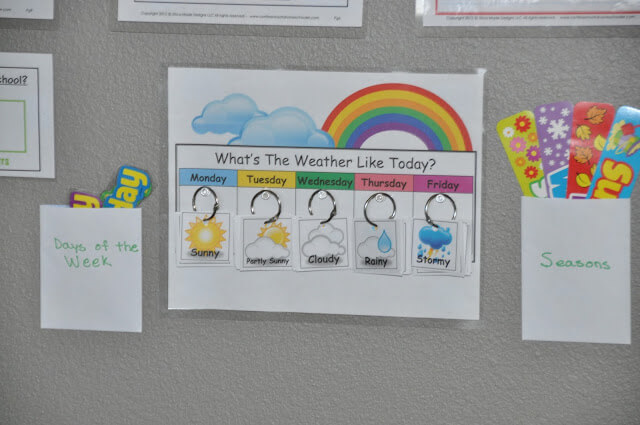 I love the weather station from Confessions of a Homeschooler. Each day of the week has seven types of weather to choose from. At the end of the week you could graph or use tally marks to determine what type of weather occurred the most, least or not at all.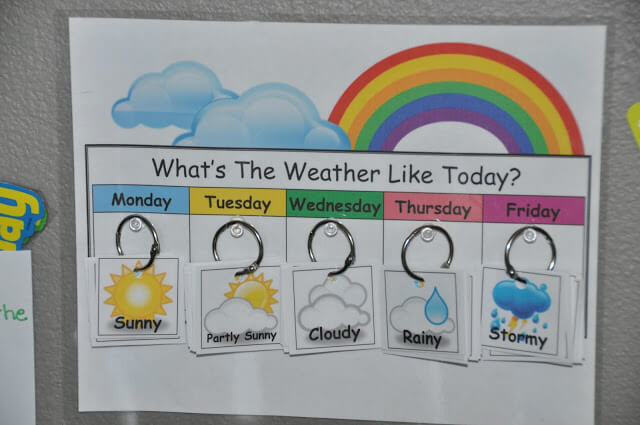 I love this so much I decided it needed a close up. :)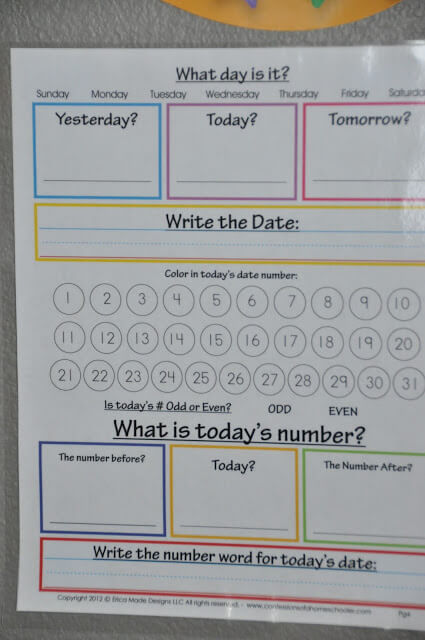 I have used this sheet in the past. It covers so many lessons at once. All of the sheets are laminated. My daughter will fill in each sheet using a dry erase marker. This will definitely save on paper and printer ink.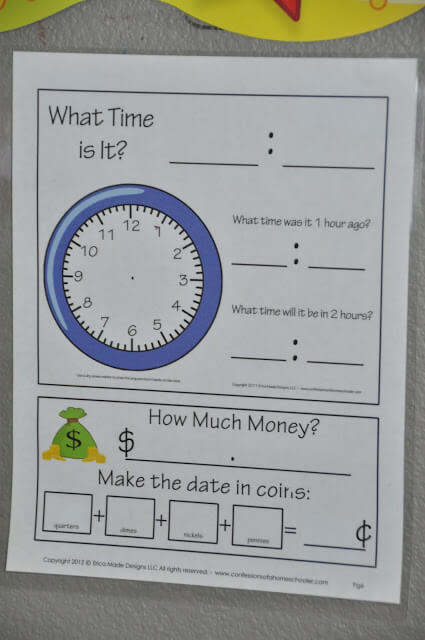 Looking forward to working on time and money this year.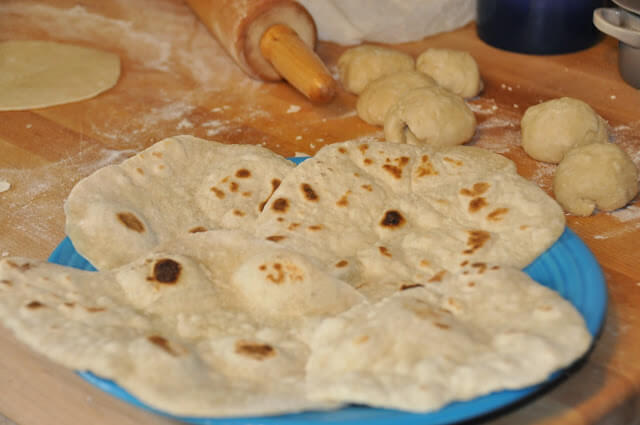 Each day we will place a star over the number of school day. Then we will move to the bottom sheet and use the specific number for place value practice.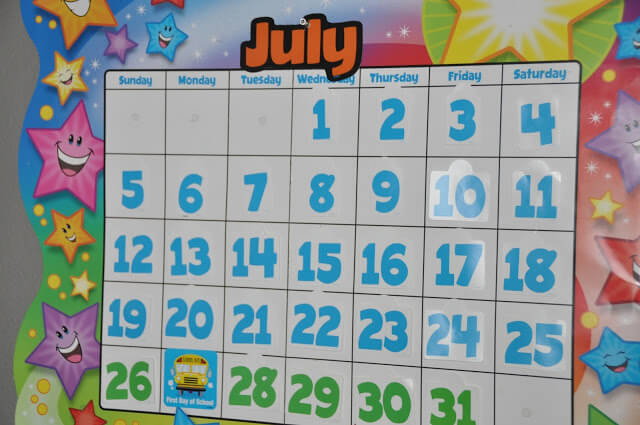 I plan to use the blue numbers for days that have already occurred in the month. At the start of each day we will replace the green number with a blue number. By the end of the month all numbers should be blue. This will allow us to discuss how many days have occurred, how many are left, how many Saturday's (for example) have we had, how many are left for the month, and so on and so on.
Again, I found all of the calendar "extras" at
Confessions of a Homeschooler
. Please hop over to her site and take a look. You will love what you find! :)