Hello!!! The kids and I had such a great time making our Monday night, chocolate cake - in -a mug. It has become quite the tradition. My oldest has Boy Scouts every Monday night and my other two kiddos share my serious love for chocolate. LOL! :) One Monday night awhile back we were bored and decided to get in the kitchen. The mug cakes have been happening every Monday night since. We have thought about trying different types but then we always go back to this one. It is super gooey and rich; a lot like lava cake. I originally saw the recipe on an episode of the Pioneer Woman. She was demonstrating different recipes that would be easy to make in a dorm room. I had all the ingredients on hand, gave it a try, and there you have it - Monday Night Cake - In - A - Mug! :) Instead of typing out the recipe I decided just to add the link. Since it is not my recipe, it is only right that I send everyone to the actual page.
Pioneer Woman - Chocolate Cake In A Mug
Also, if you would like to see the kids helping in the kitchen click the following link to the Right Where We Are Facebook Page (
Click Here
). They did a great job. I think they felt like they were on the Food Network. :)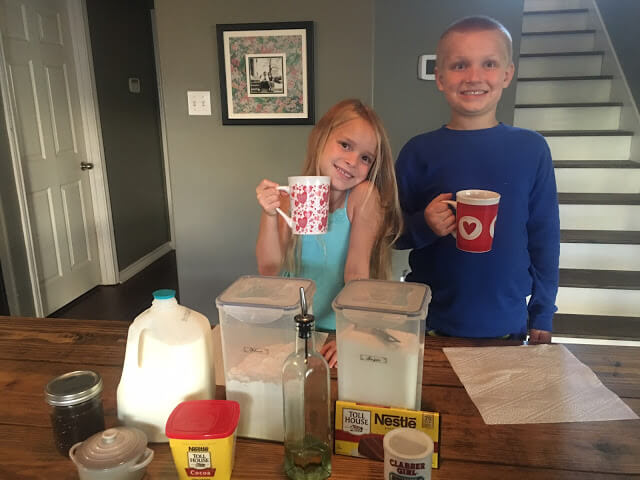 This is a picture that I took awhile back when I was planning to do a post on our Monday night tradition. It cracks me up because the smile on my son's face is so relaxed and natural.... :) LOL
We had a great time making our little video. I had received a suggestion from a friend to make a cooking type video. I decided to do this one at the last minute. If you have any other topics or recipes you would like to see feel free to leave a comment below or message me on Facebook.
For those of you who always read my posts and now watch our humble, little videos, THANK YOU!!! I know how busy you are and it means the world to me that you spend a small part of your day with me. :)