How is this possible?
My handsome second child is graduating from Kindergarten. He is so proud of himself!!!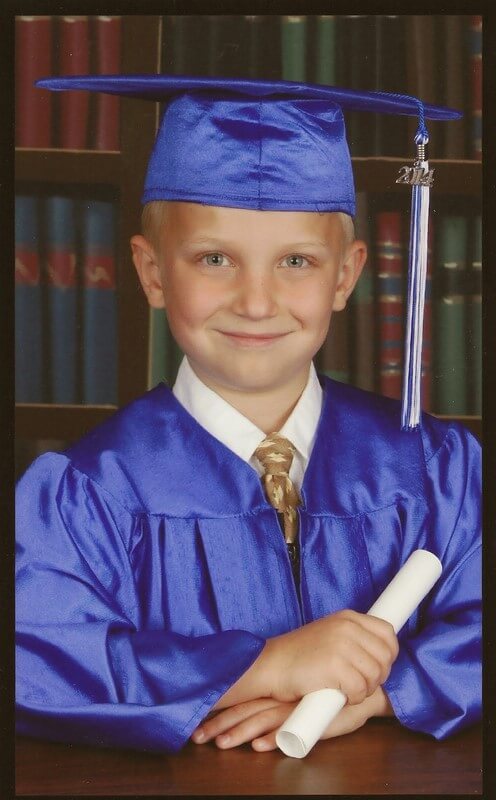 This picture pretty much leaves me speechless. He looks so grown up and mature. He is my child who loves to hug, squeeze, and cuddle. Although he loves to push his siblings' buttons, he has a sweet heart and loves to show others his love.
He told me a couple of months ago, "Mommy, God put me on earth to help others." It would not surprise me in the least if he grows up to be a firefighter or EMS. He truly has a heart for helping others and keeping them safe.
I just love his tender heart. He has the personality of my husband. He is strong but always kind to everyone and is growing up with a deep understanding of his Lord.
I am going to stop now because I am getting way too sentimental and teary eyed.
I think it is obvious that I will need meds for senior pictures! :)