Since we homeschool, teacher gifts are not something we have to worry about BUT for most parents teacher gifts can become a tad stressful. There are always the questions of what will the teacher like, how much money is appropriate, would he or she just rather have a gift card, what is everyone going to bring?
My cousin, Jessica, writes on her blog called,
The Almost Perfectionist
. I just love, love, love her blog and I check in for new posts all the time. Yesterday, she posted about the teacher gifts she put together this year. First when I opened my email this morning, I was super excited to see that she had a new post. But when I read the post my jaw dropped, I thought her gift idea was genius! It is not only a great idea for teachers but girlfriends, mothers, mother-in-laws, Bible study women, pretty much any female that I could think of.
She put together individual baskets filled with Christmas wrapping supplies. They are the cutest, holiday wrapping stations - everything you would need in one little package. I just love the idea!
Please head over to her blog and take a look. It may just help you check one, two, or three more people off your list!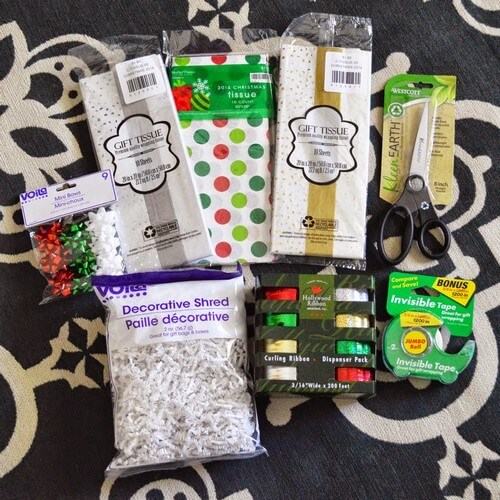 This picture is just a peek of what she put in the baskets. You can see all of the pictures and contents at her blog.
Happy shopping, wrapping, and giving!!!