My first Stitch Fix shipment arrived yesterday. I was so excited when I saw the Fed Ex truck pull up to my house. There may have been an audible squeal... :) The box seemed to be singing my name and jumped into my arms when I opened the doors. Okay, maybe not but I had been counting down the days to receive this little gem. Such a pretty box and the attention to detail made me feel so special. :)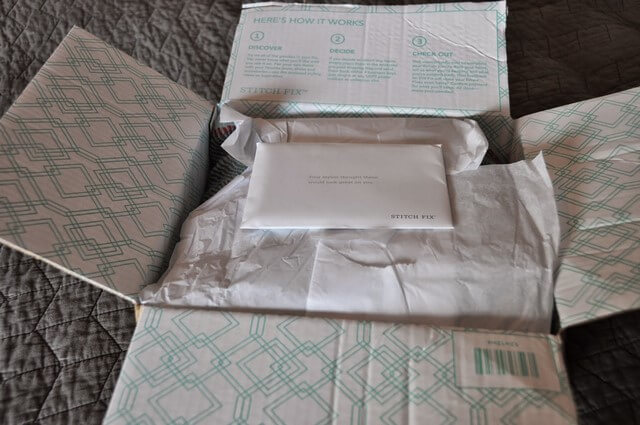 Eeee, "Your stylist..." Yes that is right, I don't shop for myself, my stylist does that for me". Hehehe, I was having way too much fun!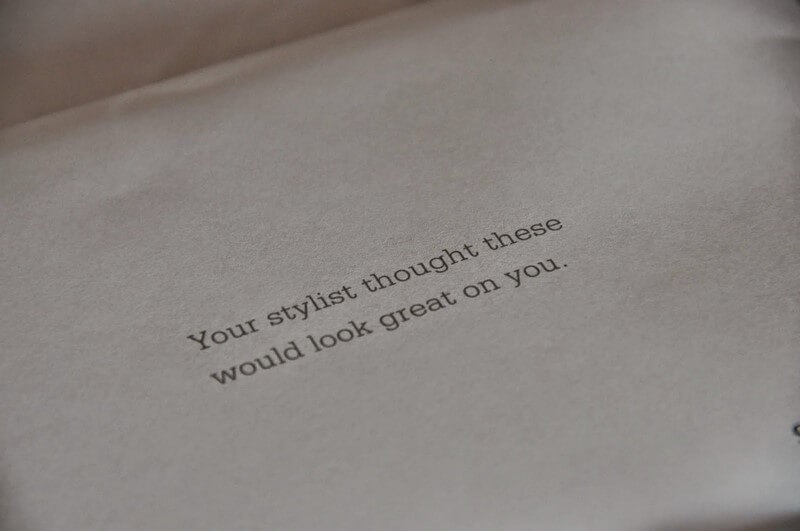 Everything was wrapped up in the cutest little bundle.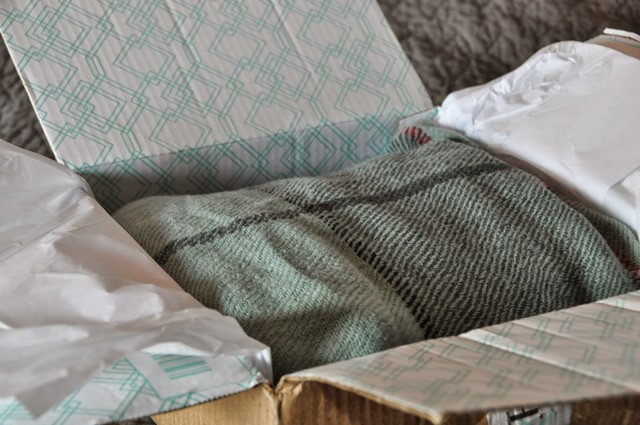 This envelope (remember from my stylist) contained an invoice and price breakdown of all items, plus the cutest little wardrobe cards.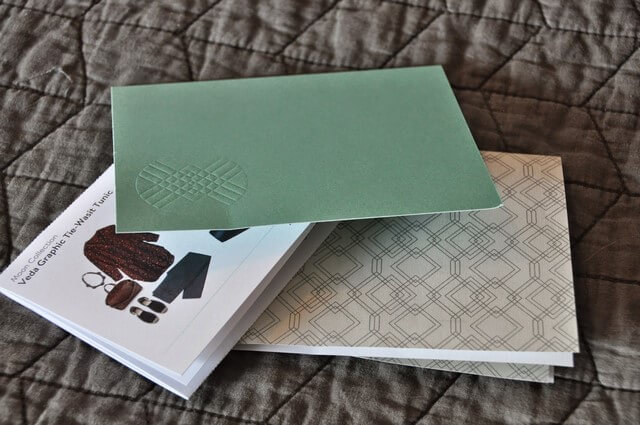 I love the wardrobe cards! It was so much fun to look at the different ideas for incorporating the five pieces that were in the box.
Okay, so let's get to the best part - the GOODS!!!!
This was by far my most favorite piece. I love, love, love tunics with leggings and riding boots. This fit perfectly into my current wardrobe yet included colors I really never pick for myself.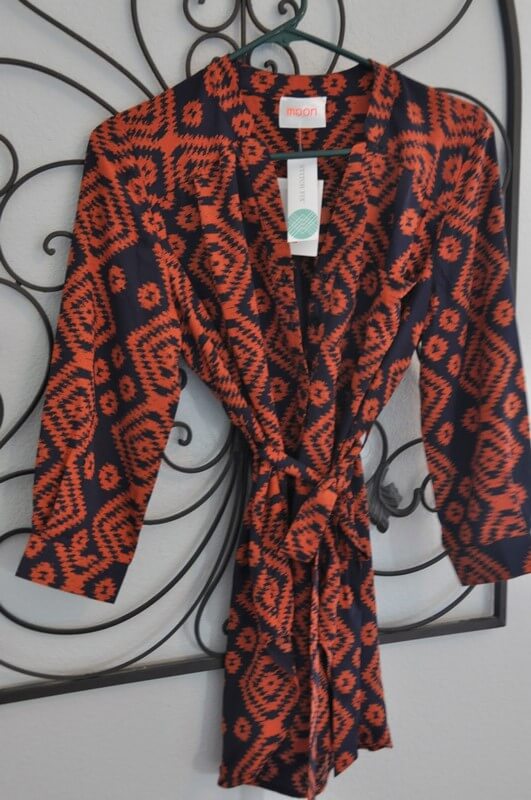 I like the diversity of wearing it belted or unbelted. Also, you could add a skinny leather belt or even a chunkier belt for another look. I wore this top to Bible study last night and received several compliments.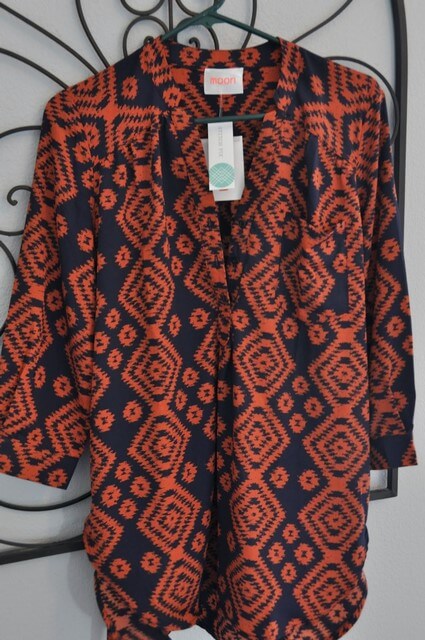 Now, this teal (color is showing different in the picture) and navy top was super cute. Unfortunately, the fit was not good.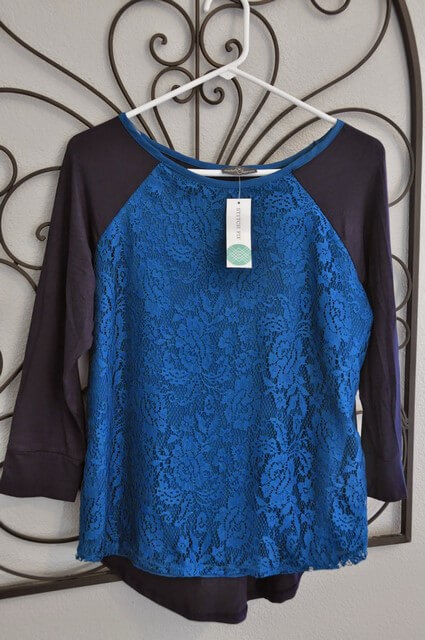 I always like cardigans, especially with 3/4 length sleeves. However, I wasn't crazy about the color. I couldn't decide if it was maroon or more brown - strange. Also, I think I could get a similar cardigan at Target for a lot less money.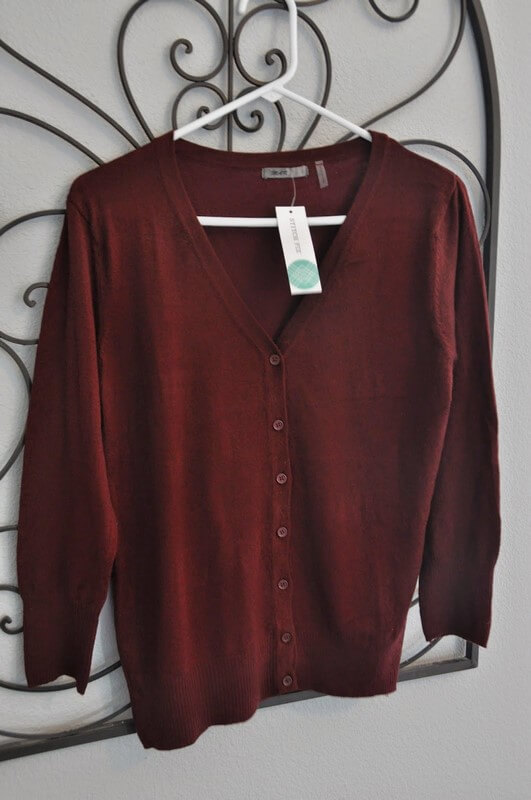 This scarf was really pretty and I debated about keeping it. BUT, we live in South Texas and it just doesn't get that cold. This would be adorable in a state like Minnesota! :)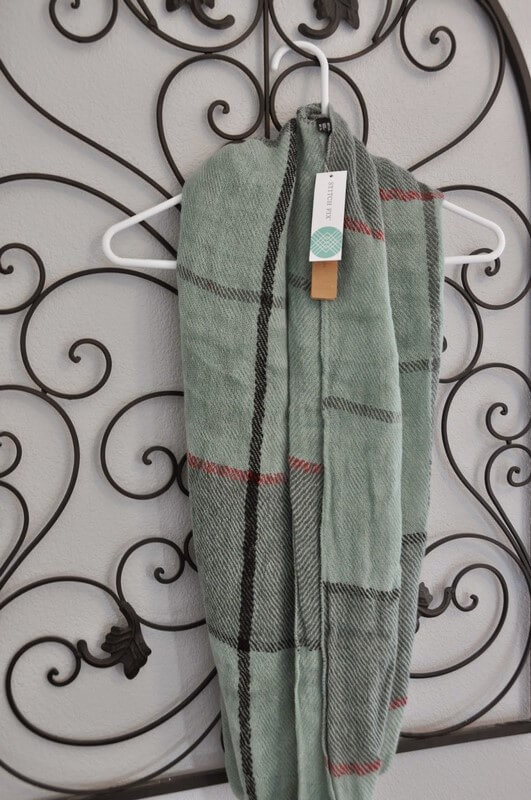 There was also a pair of skinny jeans, but I forgot to take a picture of those. Must have been a Freudian slip that I forgot the picture. I really don't "do" skinny jeans. I am a curvy girl who loves bread and butter!!! :)
Overall, I am only keeping one item but I loved every bit of the process. This morning I left notes and opinions on each item for my stylist (as instructed). I packaged all returning items in the provided bag and dropped it off at a local UPS stop. So, Simple!!! My next delivery will arrive December 2nd. I am counting down the days!!!