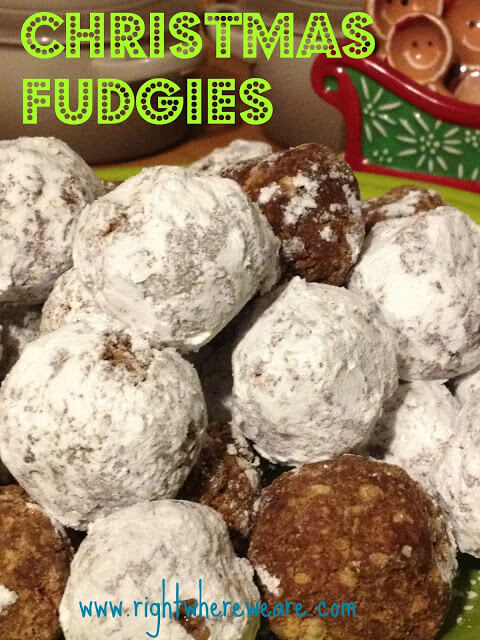 So I am in my happy place - Christmas Baking Season!!! This year I am "filling the freezer" for my parents, grandmother, and Charlie's grandmother. Last weekend we made multiple pans of lasagna, King Ranch Chicken, and individual servings of chicken pot pie. Last night I made Christmas Fudgies (we also call them Graham Cracker Fudgies). Today I am hoping to make ranch seasoned crackers, chocolate covered pretzels, and a batch of homemade bread is rising on the counter as we speak. Tomorrow will be our last day of the baking spree with our annual cinnamon rolls. Like I said, it is my happy place! :)
I thought I would share the Christmas Fudgie recipe. It has been passed down from my great grandmother Elsie. The cookies (if that is what you want to call them) were a favorite of my grandfather (her son). He was a favorite of mine, so these cookies have naturally become a favorite because they remind me of him. :)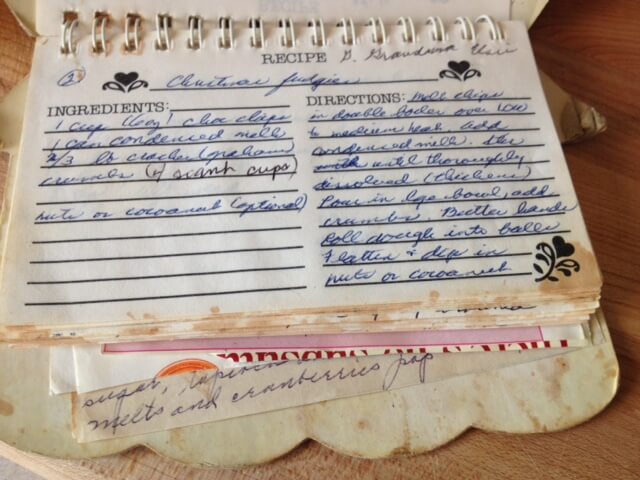 There is something so special about a handwritten recipe. I also love anything that is in my grandmother's handwriting. :)
The recipe is super simple, and only calls for 3 main ingredients.
Christmas Fudgies:
6oz. chocolate chips (I used semi sweet)
1 can sweetened condensed milk
1 box (3 sleeves) graham crackers - a little under 4 cups
**Crush graham crackers into small crumbs and place in large bowl. Melt chocolate chips in the microwave or on the stove top, stirring continuously to keep from scorching. Remove from heat, stir in sweetened condensed milk. Pour mixture of chocolate and sweetened condensed milk over graham cracker crumbs and stir - a lot! :) Once combined, scoop out small amounts and roll into balls.
At this point you can be done or add various ingredients for some different options.
Option 1: roll balls in powdered sugar (so, so good - see picture)
Option 2: roll balls in coconut flakes
Option 3: roll balls in crushed nuts
And that is it!!! Super simple and really yummy!!!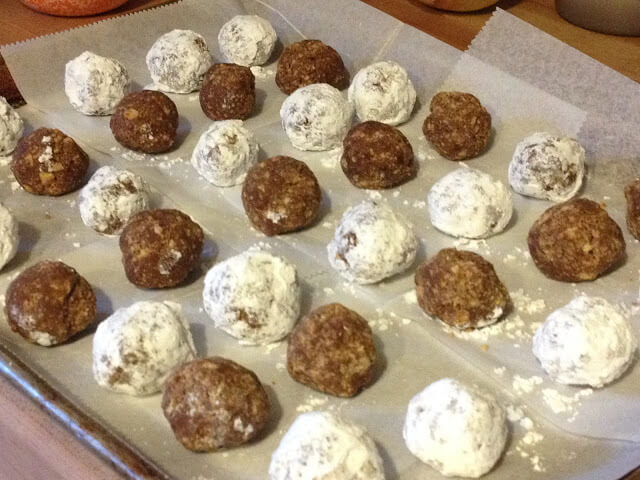 Somtimes I have this weird thing about lining things up... It has to be from all my years of dancing and staying in formation. :)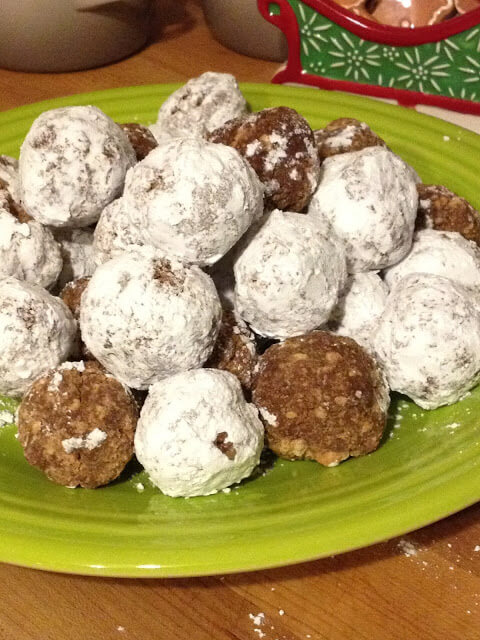 Happy baking!!!!!!