Life these days is going 100 miles per hour. I feel like my "to do list" has it's own "to do list". I am trying to stay focused on the important things and the true blessings of each day. Yesterday, we had a tiny moment of family time. We decided on a whim to stop off at the pumpkin patch on our way home from church. Where we live, pumpkin patches consist of humidity, wind, 80-90 degree weather and pumpkins trucked in from some other place (far away where fall does occur). I dream of a real pumpkin patch, cider mill, or apple orchard. :) Since things have been a bit hectic, I did not get a chance to edit the photos. I figured it was more important that I actually complete the post. Most years, I spend hours trying to edit out cars, gas stations, etc. from the background. Not this year! These are pumpkin patch pictures in their natural state! :)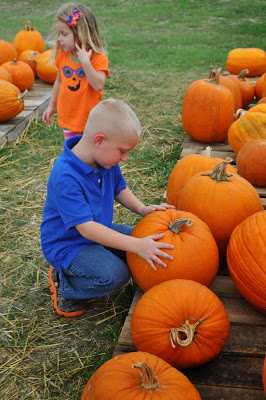 I think he personally inspected every pumpkin this year. :)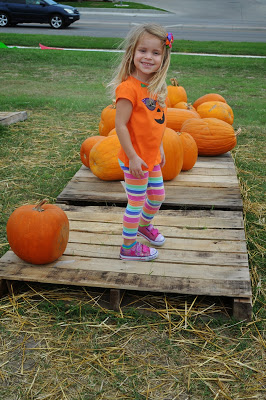 I cannot believe she is this old! I remember taking her picture at this pumpkin patch before she had all of that hair. :)
I know what you are thinking...you wish you had that big blue dumpster in the background of your pumpkin patch pictures.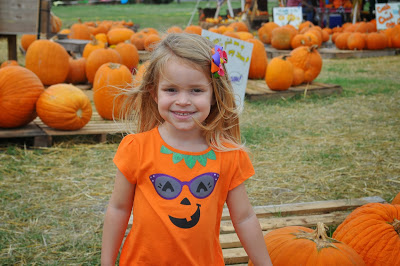 Beautiful!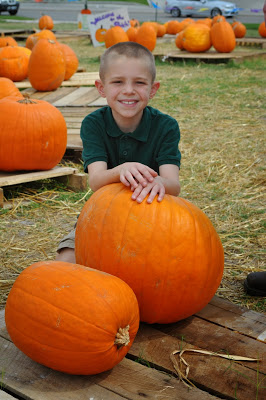 Handsome!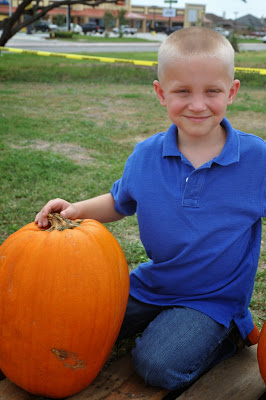 Adorable!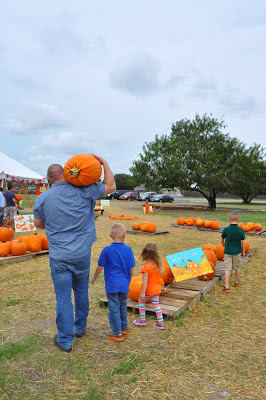 Found the prized pumpkin, now lets take it home!
Uninterrupted family time is rare and precious these days. We only had about 20 minutes to spare at the pumpkin patch but it was the best 20 minutes of my day.

* An unexpected blessing from today: I can't believe I found time to write a blog post! :)