This morning my kids were so excited that today is Earth Day. To be honest, I really hadn't notice that it was this month until last Friday. I realized last night that I still hadn't planned anything for the kids to do in order to celebrate. So, naturally I went to Pinterest and Google. I found several Earth Day printables and ideas. I also decided to change up our routine. Instead of starting in our classroom I thought it would be fun to start our day outside. After the kids got dressed we headed outside to pick up litter in our neighborhood.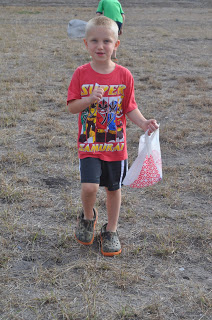 He was super excited to "clean up Earth"!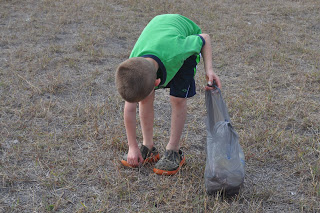 Always paying close attention to the smallest details. He was picking up the extra, extra small pieces of litter.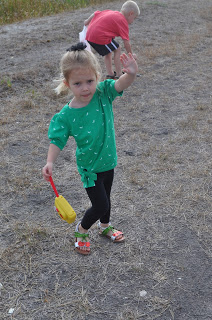 more interested in dancing then picking up litter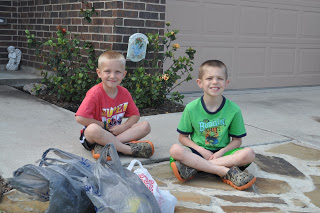 proudly displaying their bags of litter
Our trash collecting ending early due to three unleashed dogs. I could not believe it. One of the houses had three unleashed (2 of which were very large) dogs! Needless to say, we did not hang around to see if they were friendly.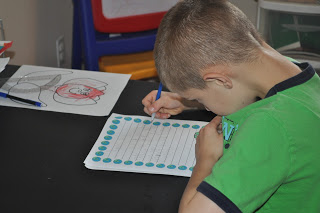 writing about his litter collection
the paper was bordered with little globes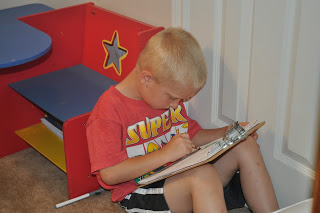 coloring his picture of the Earth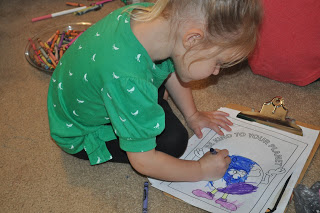 also coloring her picture
After lunch, the kids decorated sugar cookies with blue and green icing. We called them Earth cookies.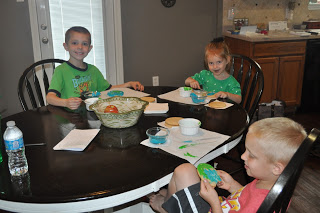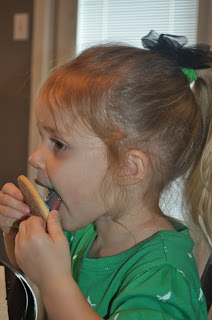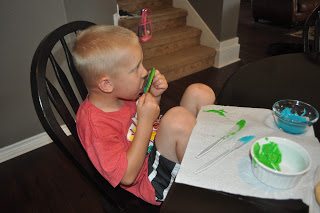 some licked more than decorated :)
Happy Earth Day!!!
Elizabeth