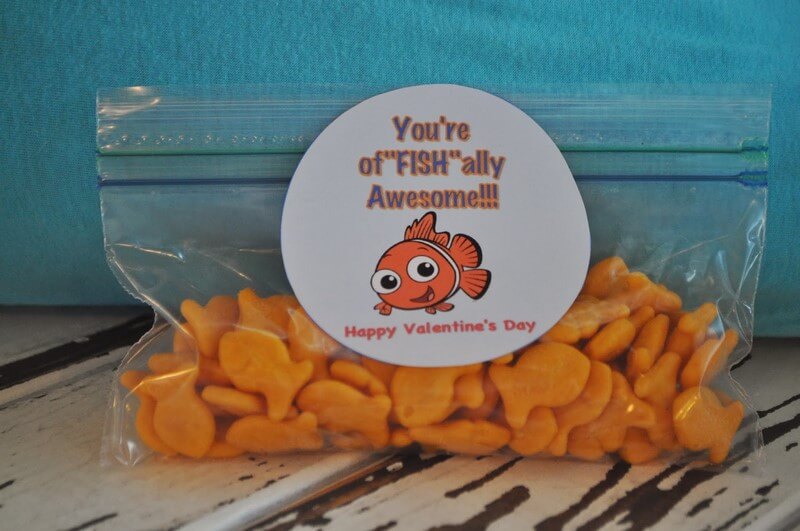 Is it really possible that Valentine's Day is this Friday? I feel like it was just Christmas. I have completely procrastinated this year. Last year, I had so many cute ideas and plans for the fun day. This year I bought a candy and card set to assemble for my son's kindergarten class. By assemble, I mean sign his name and stick the candy to the card. I just couldn't seem to get into it. Until yesterday... I stopped to talk to my son's teacher after school. I asked her if there was anything she needed for Friday. She was planning a small celebration for the class and I figured all of the extra items had already been reserved by other parents. Much to my surprise, there was still plenty for the taking. I could tell she truly needed some extra snacks and treats brought in for the students. As soon as I got home, I called my mom. The two of us put our heads together to see what we could come up with on such short notice. My mom made a run to the dollar store and put together little treat bags and juice boxes. I decided they needed something salty to go with all the sweets. I like the idea of snack bags with goldfish crackers. I found a couple of cute notes and printables on Pinterest but was having a horrible time getting anything to print. I decided it would be quicker to just make my own. Also, I figured if I had to make it myself I might as well share it in printable form. Feel free to print or share. :) They are nothing fancy but I thought they turned out pretty cute.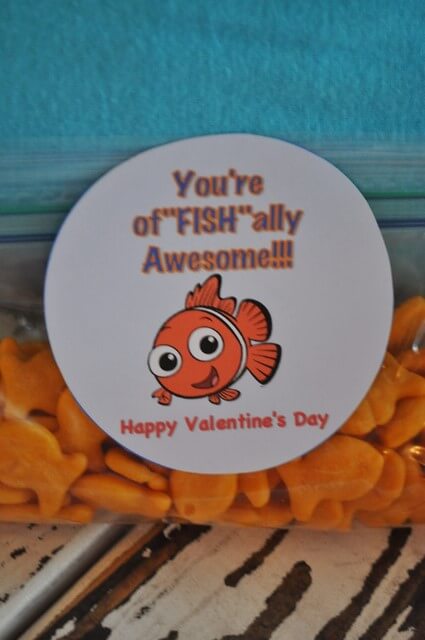 (Sorry, it is blurry. My camera lens needs to be repaired. It obviously focused on the woodgrain below and not the words on the printable.)
* After clicking (click here to print...), you will be sent to a Google Doc page. It may look different. You must select "file", then select "download". The image will download to your computer (should appear normal)and then you can print from there.
You could really make them much cuter by adding ribbons and cute baggies. My mom said she picked up decorative baggies so I will use those for the finished snacks.