Good morning and Happy St. Patrick's Day to ya! This morning my kids had a special delivery way before the sun came up. A secret leprechaun left St. Patrick's Day baskets on our door step for each of the kids (secret leprechaun also means Grandma referred to by my kids as "Ma").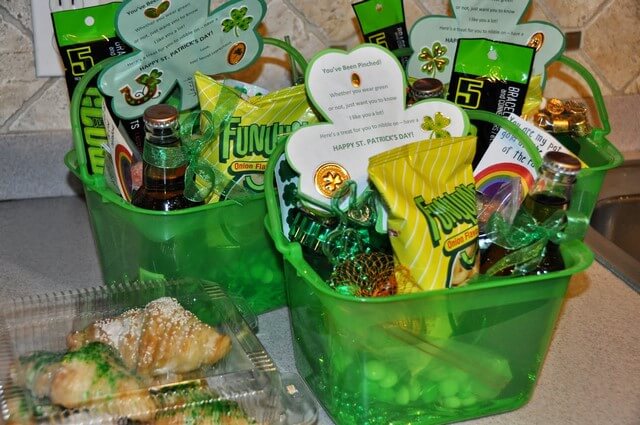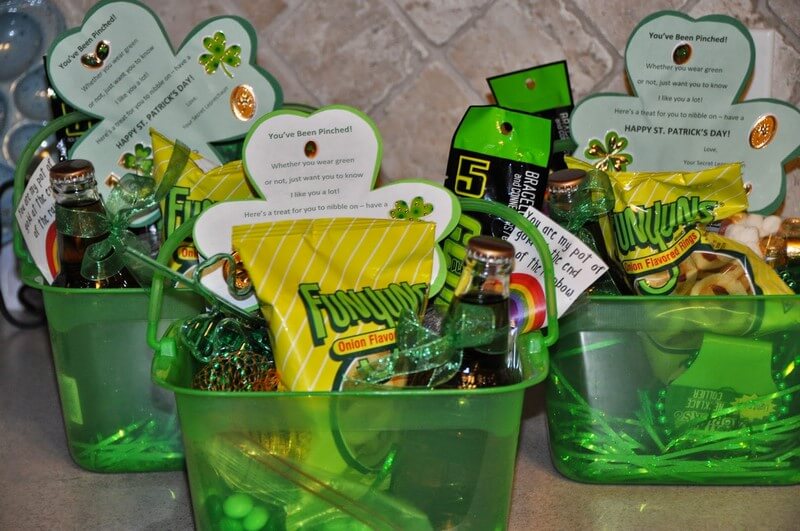 She filled the baskets with just about everything that comes in the color green. :) Just to name a few: green mugs, small can of sprite, green M&M's, Oreos with mint centers, Mentos, green beads, green confetti, shamrock stickers, etc.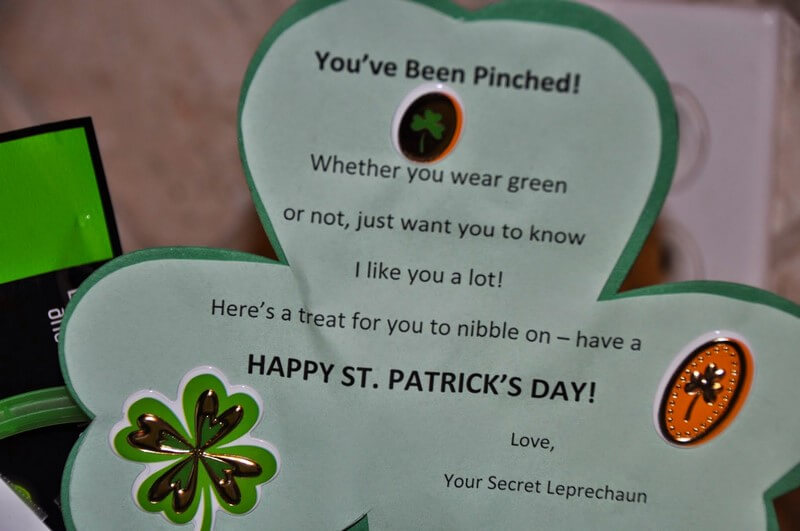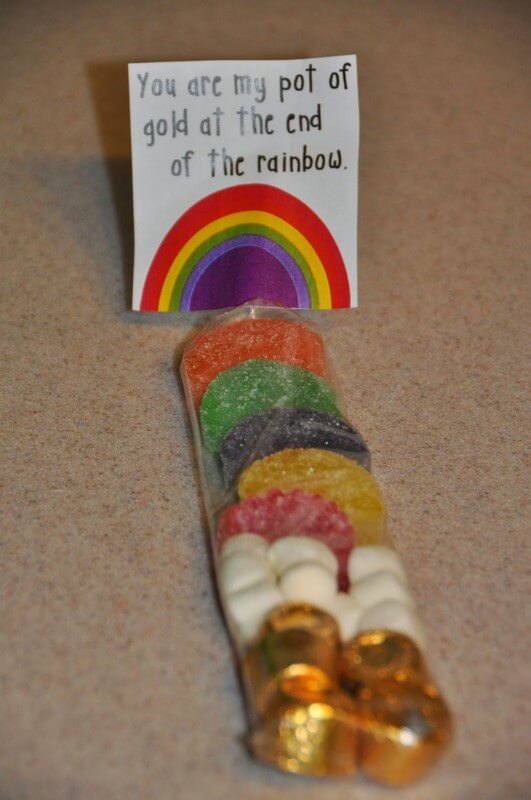 There were also some non green items but still within the St. Patty's Day theme: fruit slice rainbows with Rolos for gold, a bag of chocolate gold coins, an old fashioned bottle of cream soda, and on goes the list. :)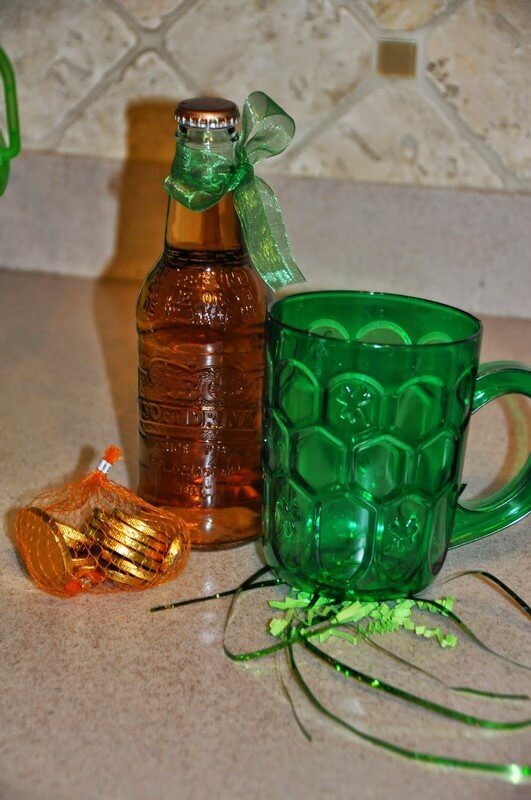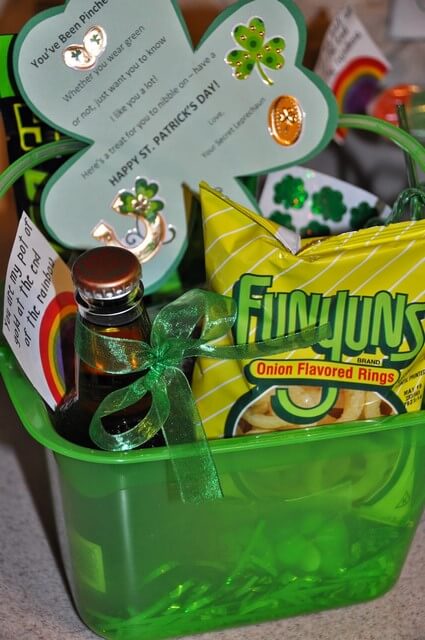 The kids loved their baskets. There was even a container of glazed croissants with green sprinkles which my husband and I confiscated. I mean that is only fair…we didn't get a basket! :) Speaking of the baskets, I have a great idea for those when St. Patty's Day is over. I will keep you posted.
Happy St. Patrick's Day!