My husband loves Nutella. He will eat it on just about anything. When he can't find something to use as a base, he will eat it straight out of the jar with a spoon. Ok...confession, I have also been known to eat Nutella right out of the jar. It is one of those guilty pleasures, except I don't feel any guilt! It is worth every calorie!! For Father's Day, I wanted to make a dessert that I knew he would love. As I was doing my weekly grocery shopping, I noticed our grocery store was running Nutella on sale...PERFECT. So, I picked up a box of brownie mix and ice cream. Brownies, ice cream, and Nutella, how could I go wrong? :) I loving refer to boxed brownies as cheater brownies. Homemade brownies are wonderful but the boxed mixes are great and so fast.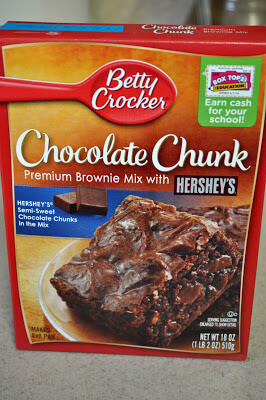 The Betty Crocker Chocolate Chunk is my favorite.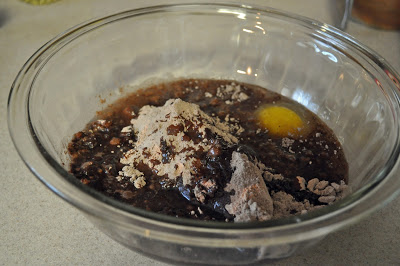 I mixed the batter according to the directions on the back of the box.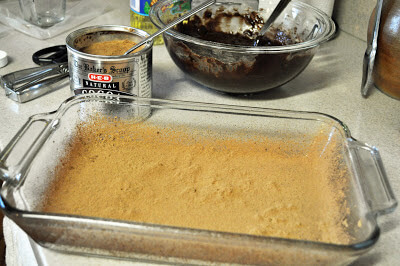 Then I sprayed the bottom of the pan with non stick cooking spray. Next, I coated the bottom of the pan with cocoa powder. You could probably skip this but why would you want to? :)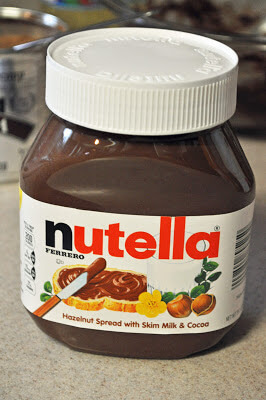 Next... I grabbed the "good stuff".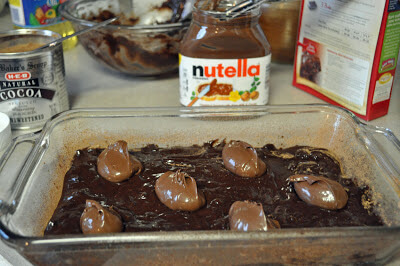 After pouring the brownie batter into the pan, I spooned generous amounts of Nutella over the the top of the batter.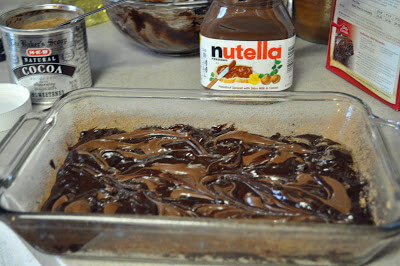 Using a butter knife, I swirled the Nutella throughout the batter. Next, I used the back of the brownie mix box to determine oven temperature and baking time.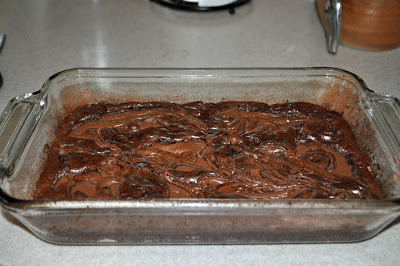 This is what they looked like when I pulled them out of the oven.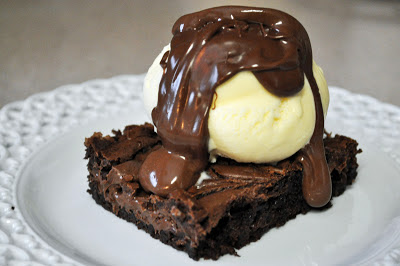 To serve this amazing, decadent, heavenly warm brownie, I added a scoop of ice cream and melted Nutella.
A-M-A-Z-I-N-G!!!!!!
These were a huge hit with my entire family. We love our cheater brownies with Nutella - YUMMM! I have a feeling these will become a Father's Day tradition and a weekend tradition and a "I had a bad day" tradition and a....you get the picture. :)
Elizabeth