This is one of my favorite recipes!!! It basically came from a night when I didn't have all of the ingredients for an enchilada recipe so I had to wing it. The extra exciting part is that I am using my new Le Creuset pan. My husband purchased it for me on our vacation last week. We both love to cook so a new pot or pan get our adrenaline pumping (corny, I know). You will see pictures of our beloved Le Creuset in this post...so exciting!!!
Chili Enchilada Casserole
What you will need:
1 lb. ground beef
salt and pepper
2 C. shredded cheddar
1 16oz. jar chili sauce (or enchilada sauce)
10-12 corn tortillas
vegetable oil
1/4 cup chopped onion
salsa
sour cream
Step 3:
Add chili sauce (or enchilada sauce) to browned ground beef. I prefer to use Nueces Gap Chili Fixin's (sold at our family owned butcher shop, Moody's Quality Meats). Add water to sauce (the amount of water will depend on the thickness of your sauce - start with 1/2 a cup and go up from there).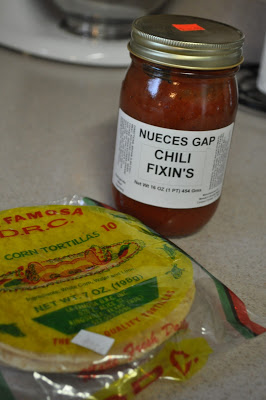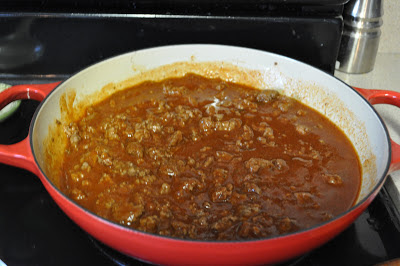 Step 4:
Transfer approx. 3/4 of sauce and meat mixture to a separate bowl (leaving approx. 1/4 of sauce and meat mixture in pan).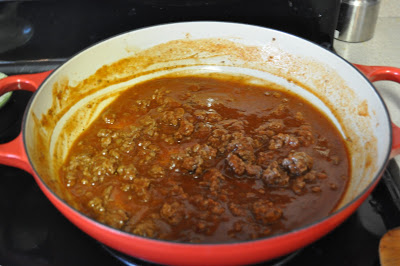 Step 6:
Dip and flip corn tortillas (one at a time) in heated oil. Each tortilla will only take a few seconds on each side (too much time in oil will result in crunchy tortillas). After removing tortilla from oil, pat excess oil off with a paper towel.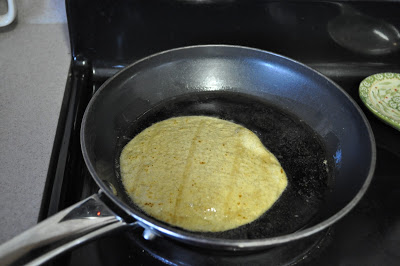 Step 7:
Place four tortillas on top of sauce and meat mixture in the pan. Next add more sauce, then shredded cheddar. Repeat layers until all tortillas, sauce, and cheese are used.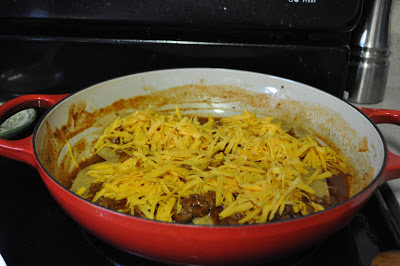 Step 8:
Cover pan and place in 350 degree oven for 20 minutes.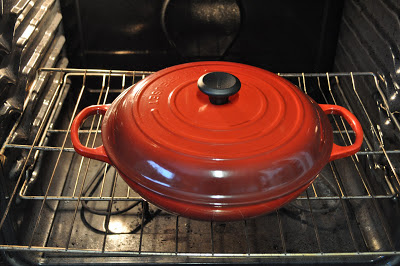 Step 9:
Top with chopped onions, salsa, and sour cream.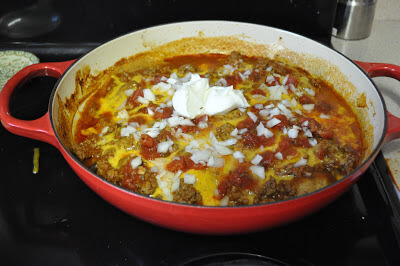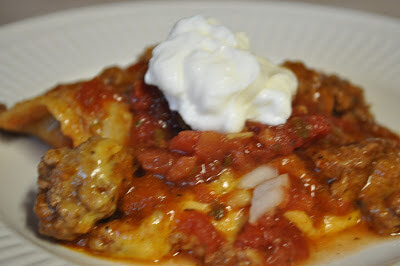 This dish goes great with Spanish rice and corn.
Elizabeth