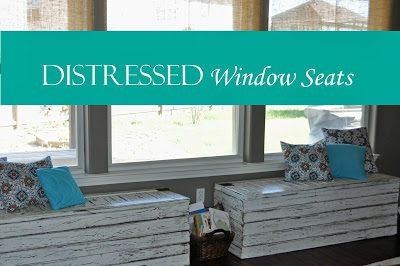 About a week ago, my husband finished the last piece for our living room. We have three large windows at the back of our house. For seven years, we have tried to figure out how to fill the space. We have tried blinds, blinds with a valence, and long curtains. It is such a large space it just never looked completed. We have always liked the idea of window seats but again, it is such a large area. It would take a huge window seat to fill it in. After being completely frustrated with the space, he took the challenge to build window seats. I wish I could say I had a lot of input on this project but really it was all my hubby. He came up with the design and well...he was the labor. My job was to help carry them in and out, and in and out, trying to figure out exactly what fit we wanted. Let me just say, they are heavy!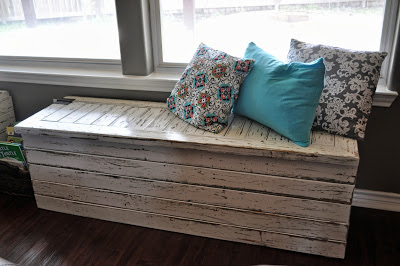 The seats were built using 2X4 pine studs. He placed hinges on the top piece to allow access for storage.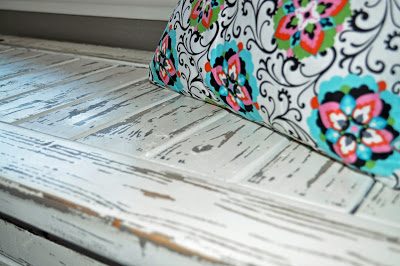 Each window seat was stained, painted, allowed to dry 3/4 of the way, scrapped, then left over night to dry. The next day he sanded each seat with 120 grit sand paper then sprayed with polyurethane.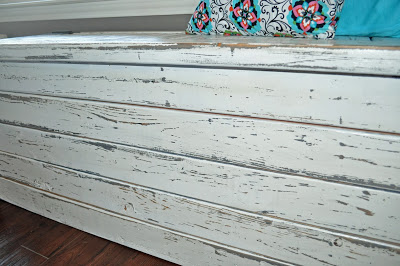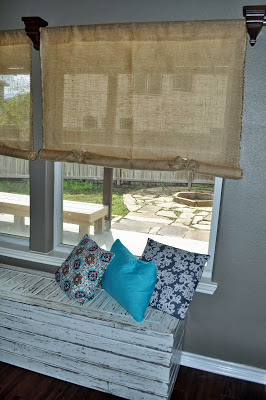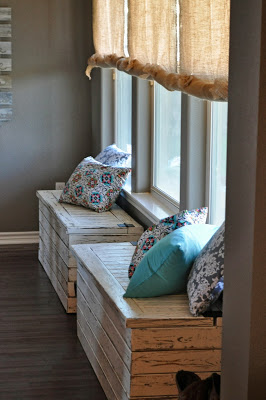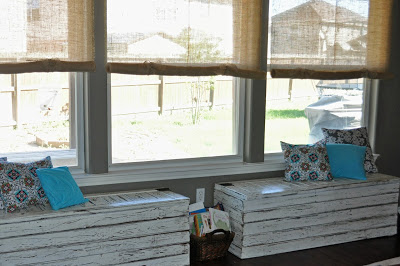 Overall, he said he spent about $60 per window seat. I thought that was a huge savings. If we had bought them at a craft show or boutique they would have been much more expensive. The kids have really enjoyed sitting on them to look at books or pretending they are pirate ships... :)
Yet another successful project on a budget!