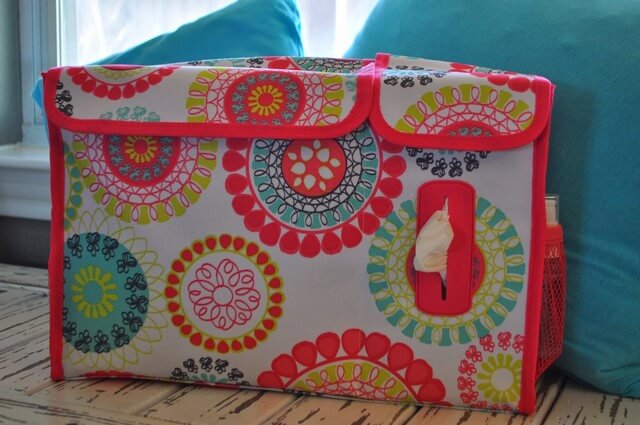 I loooove 31 products!!! It just so happens that one of my dear friends is a super-duper 31 sales director. She is fantastic at selling and making me fall in love with all of the products. Here is my latest purchase, The Pack -N- Pull Caddy. It is can be used for all types of organization.
I have decided to use the caddy in my car. Just like most moms, my car is a traveling house, classroom, dressing room, and sometimes kitchen. Now that all three kiddos are in various activities, I feel like we live in the car. It doesn't take long for the car to be a complete mess. Last week, I found a pair of kid's dirty socks in the backseat - gross! I always throw out trash and tidy up while pumping gas, which is usually when I find random articles, such as socks. :)
The caddy will help keep my area nice and neat. My "area" would be anything in the front seat territory. I do not like the kids venturing into my territory. It is mine... not theirs! They have the other 20 something feet to roam! Insert smiley face :)... but seriously, I mean every word. :)
Back on track, I was very excited fill my caddy and put it to use. I must say, I was shocked at how much stuff it holds. I was able to load it with the following items:
hand sanitizer
bottle of water
full sized box of tissues
package of wipes
change of undergarments for the kids (yes, I still carry an extra pair... you just never know)
small paper and plastic bags (can be used for all sorts of things)
small zipper pouch for extra change
small zipper pouch for girlie products
baggie of bandages (I keep a larger first aid kit in a storage compartment but these will be much easier to access)
Take a look :)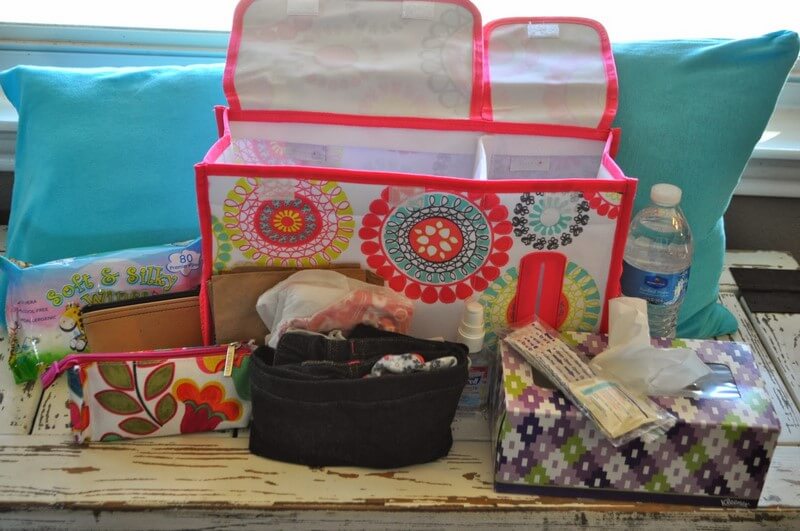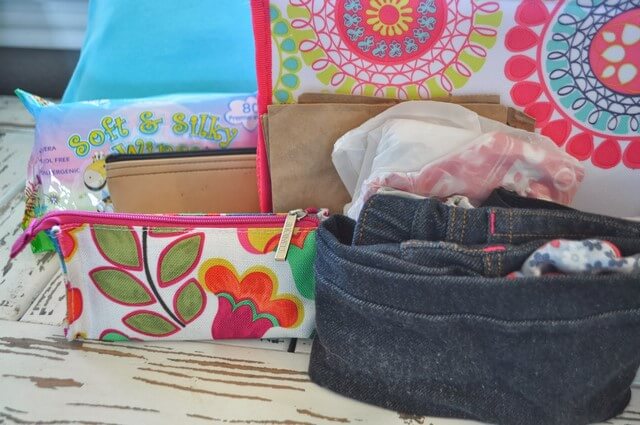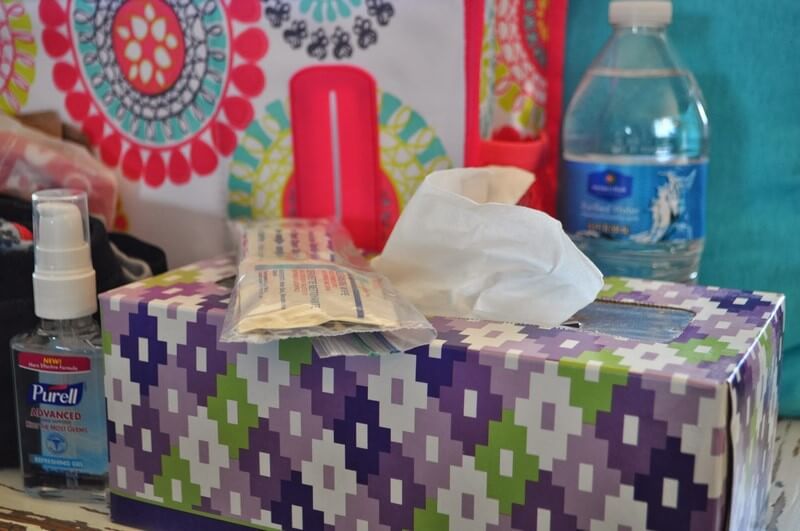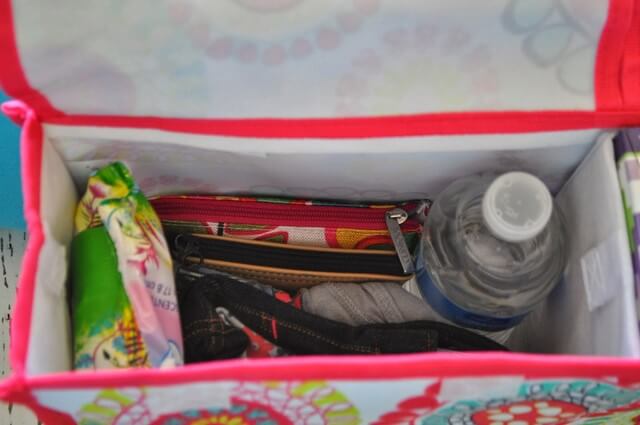 There is still plenty of room for additional items.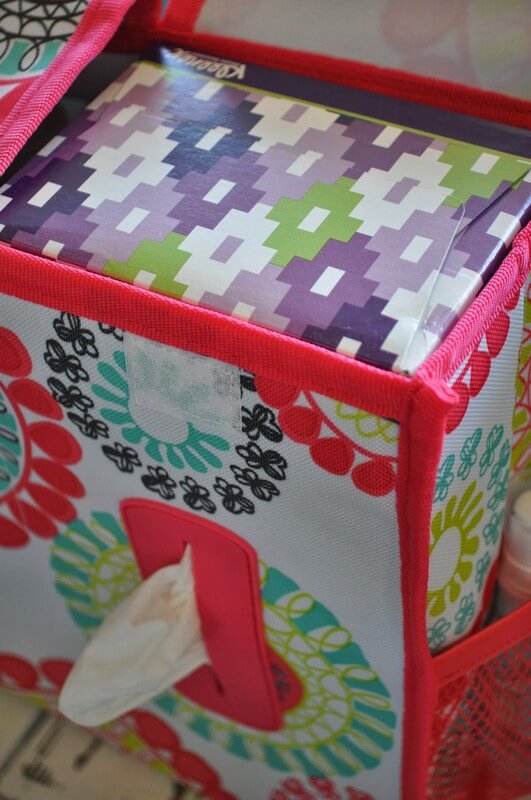 The smaller compartment includes a slit for easy tissue access.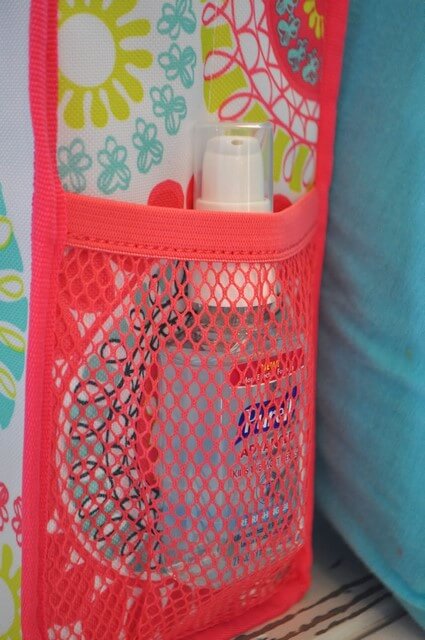 There are mesh exterior pockets on each side.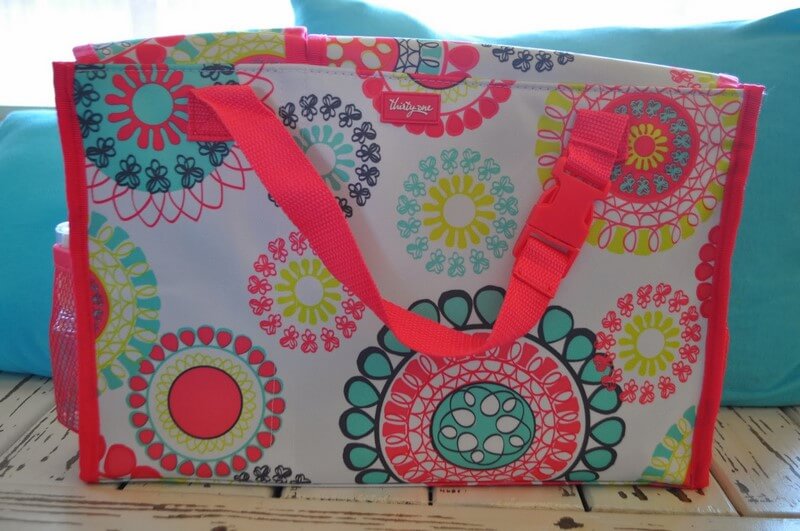 The back includes a heavy duty strap for attaching it to the back of a headrest. I don't think I am going to do this, but it is a great option.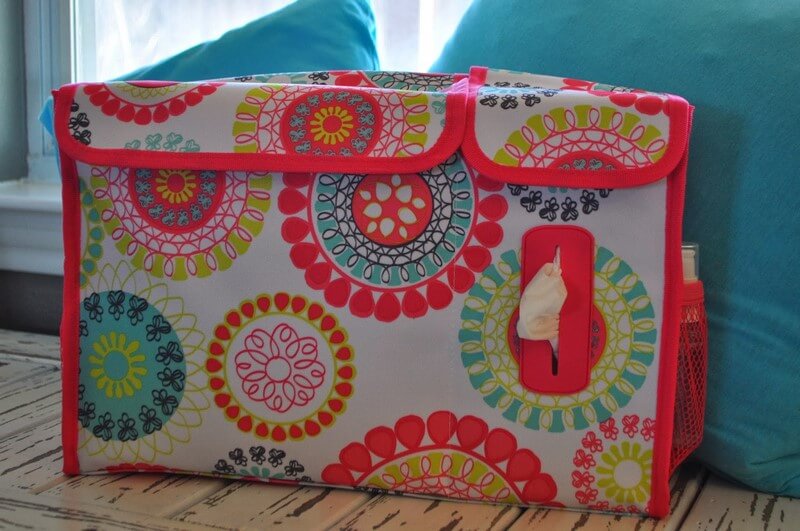 Everything is tucked away, nice and neat.
The caddy also comes in a taupe gingham fabric and solid black fabric. I decided to go with this print called, Citrus Medallion. I think it is fun and super girly.
** Please take some time to hop over to
I Heart Organizing
and the awesome January Link Party.