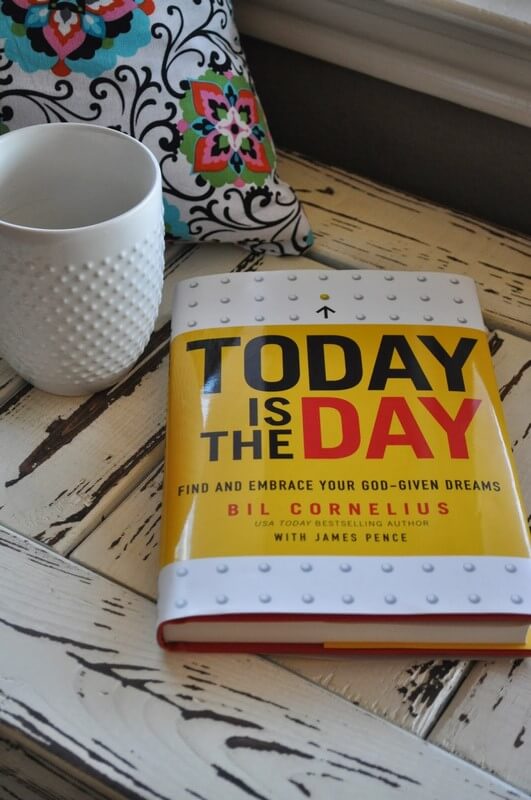 I have always admired those who seem to be naturally positive. You know, the people who seem to flit and flutter through life, always smiling and seeming as though the world is always wonderful. At times, I have found myself resenting those type of people. Why did they get the "positive gene"? What line did they stand in that I obviously missed? I would be happier if I could just smile and not over analyze every little detail of my life. If only I could let things go and just roll with the flow. Let me make myself perfectly clear, I don't know that I have ever just "rolled with the flow". If I did, I definitely wasn't smiling and giggling through the experience. I was probably questioning every step, just acting as though I was laid back. I have literally annoyed myself with my negative thoughts, before. It is one thing to be annoyed by others, it is a whole different level of aggravation to be annoyed by yourself. When my husband witnesses me getting a little too negative or becoming a bit too uptight, he forces me to stop and give him a hug. Literally stop, he will not let me move another step until after he is done with the hug. He says it is his job to slow me down. This action usually makes me roll my eyes and realize once again he is right. He is naturally a positive person. I am naturally a realistic person. I prefer not to call myself a pessimist, it makes me start analyzing if I am really that negative. :) Does it make me positive since I added that little smiley face at the end of my sentence? :) Becoming more positive is something I am constantly working on. I read daily devotionals, reference Bible verses, read "self-help" books, all for the same goal - trying to find the magic answer. What do those positive people know that I don't? I am currently reading,
"Today is the Day"
by Bil Cornelius. He just happens to be the pastor of our church and a very, very positive person. The book is about finding your dreams and acting on them. Today, I read Chapter 4,
Change Your Beliefs
. For some reason, today it just seemed a little easier to believe and understand that I really do have the control to make my thoughts positive. It doesn't mean my circumstances will always be perfect or that my days will always be easy but that doesn't mean I can't try to keep my thoughts positive. Maybe it sunk in more today because the book was written by our pastor. He is definitely someone I feel is full of wisdom. His positive outlook is also contagious. Maybe, God knew I would hear it louder if it came from someone I respect. The past two years have been filled with challenges. We are still working on our son's diagnosis. Is it really ADHD? The name Aspergers has also been thrown around. As we constantly try to figure out the best route to parent him and the best way for him to receive his education, we are also constantly feeling immense pressure and often failure. Our marriage has always been solid, that is truly a blessing from God. There is no way a shaky marriage could make it through the past two years we have endured. The last few months have definitely sent both of us into this state of negative thinking. We vowed to each other that 2014 had to be different. We have decided to make it "our year" regardless of our circumstances. Reading Chapter 4 today helped solidify that vow. I have a feeling I will be reading it many times in the future. I have lived the last two years in a negative state. I am tired of negative... I am ready to try on the feeling of positive. It seems to work for all those other positive people! :) I have added a couple of my favorite verses from the Bible which Pastor Bil referenced in his book.
"With God's help, I can do this" Phil. 4:13
"As a man thinks in his heart, so is he" Prov. 23:7
"My grace is sufficient for you, for my power is made perfect in weakness" 2 Cor. 12:9

** I had originally planned to blog about organizing the may electronic cords, chargers, adapters, etc. that are around my house. I guess that wasn't His plan for me, today. See, I am already going with the flow... :)