If it has spaghetti sauce, cheese, and meat my kids will eat it! One of our favorite "go to" meals are Little Italy Cups. It is something I just threw together one night and has since become a family favorite.
You will need:
1/2 C. shredded mozzarella
1/2 C. cottage cheese
1/4 C. grated Parmesan cheese
salt, pepper, garlic powder (to taste)
1 egg
large refrigerated rolls (8 rolls)
1/2 lb. ground beef
Italian seasoning (to taste)
1 C. jarred spaghetti sauce (start with one cup and add more if needed)
1 egg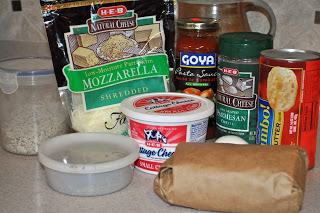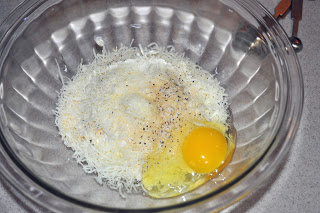 In a bowl, mix together mozzarella, Parmesan, cottage cheese, salt, pepper, garlic powder, and egg.
(set mixture aside until needed)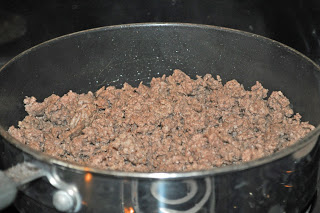 In a medium pan, brown ground beef and drain grease. After meat is drained, add spaghetti sauce and mix well. I always add a little extra Italian seasoning at this point. If you are not sure, just do what tastes good! :)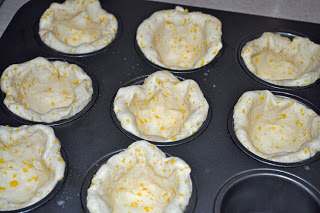 Next, spray a muffin pan with nonstick cooking spray. Using your hands, flatten each refrigerated roll and push down into each muffin cup.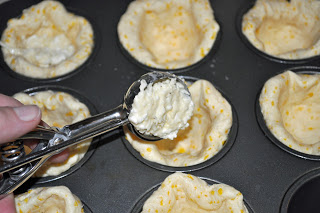 Using a small cookie scoop, spoon the filling into each cup.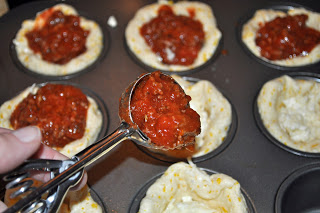 Now top the filled cups with one scoop of sauce.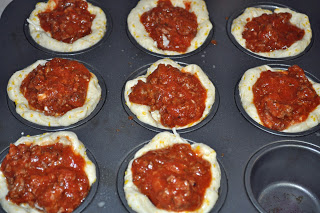 Bake in the oven at 375 degrees for approximately 11 minutes (or until rolls are nice and golden brown).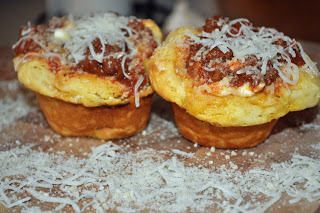 Top each cup with a small amount of shredded mozzarella before serving.
Make things easy on yourself and serve these with a bag of salad!
Enjoy!!!
Elizabeth