Piping bags! I love the way they help frost cakes, cookies, and cupcakes but they are a pain to fill. Until I learned something new on The Chew
www.thechew.com
. It wasn't even a segment devoted to piping bags. I just happened to notice the technique while they were making Shepard's Pie. It is so simple, I can't believe I never thought to do it. Are you ready??? Before filling your bag, prop it upside down in a jar or glass! That is it! Ta-da!!!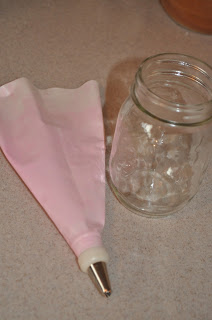 piping bag and jar
Please excuse my pink stained bag. I used hot pink icing for my daughter's birthday cupcakes and it stained the bag (and my hands for days).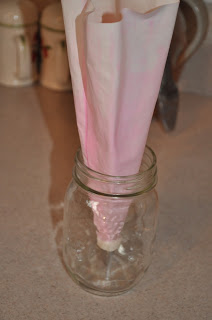 piping bag inverted into jar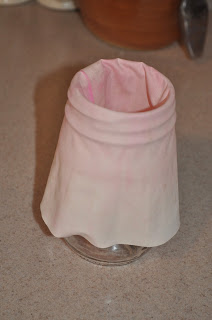 fold sides of bag down over the jar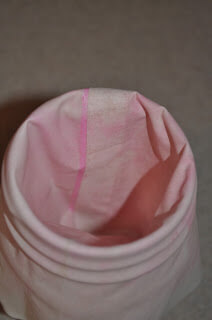 view of bag open and ready to be filled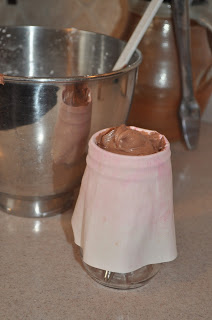 fill bag with icing using spatula or spoon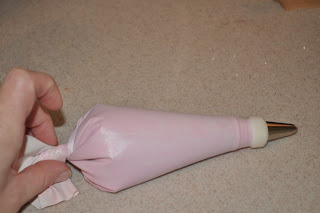 filled bag with end pinched, ready for piping
Like I said, it is so simple! It is the little things that always make me so happy.
Elizabeth