One of the amazing things about homeschool is that you can change up the order of your day quickly. I could tell this morning that we were all having "one of those days". So I decided to change things up a bit. Instead of going upstairs to our our classroom I decided to start the day off with a quick craft. My mom loves to surprise us with little crafts and art supplies. They really come in handy and I have gotten very use to having them on hand. Both of us love to use Oriental Trading (
orientaltrading.com
). They have great sales and often offer free shipping. Today we used the St. Patrick's Day sticker scenes. I LOVE sticker scenes. All three of my kiddos enjoy them. We have had sticker scenes for Thanksgiving, Christmas, fireman/firetrucks, etc.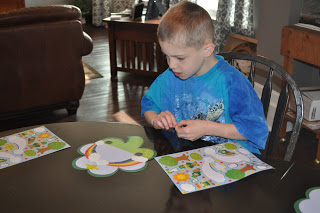 taking his sticker scene very seriously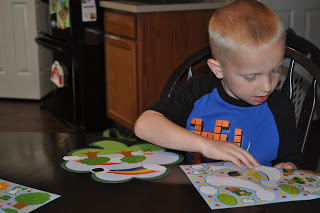 working very hard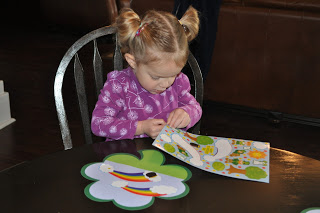 trying not to get frustrated with the stickers that kept ripping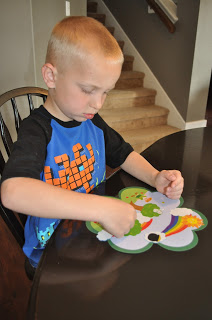 concentration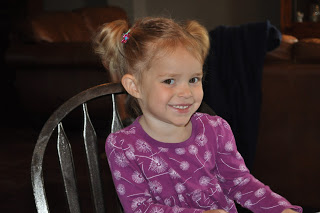 This is a new phase...wanting to smile when she see's the camera. I am going to take advantage of it while it lasts! :)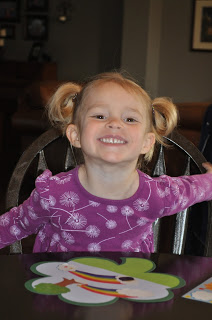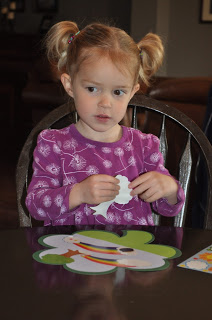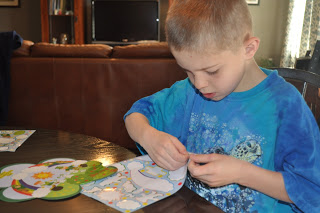 must use every sticker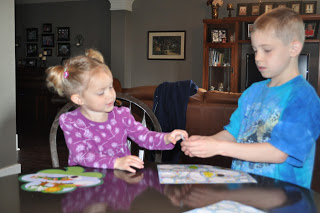 one of those wonderful moments when they decide to help each other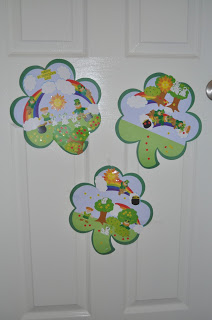 The finished products! I am sure you can tell which shamrock belongs to which child. :)
Like I said before, I LOVE sticker scenes. We have a very long car ride for vacation. I think I will purchase some summer themed sticker scenes. They would work great in the car with a clip board.
Elizabeth