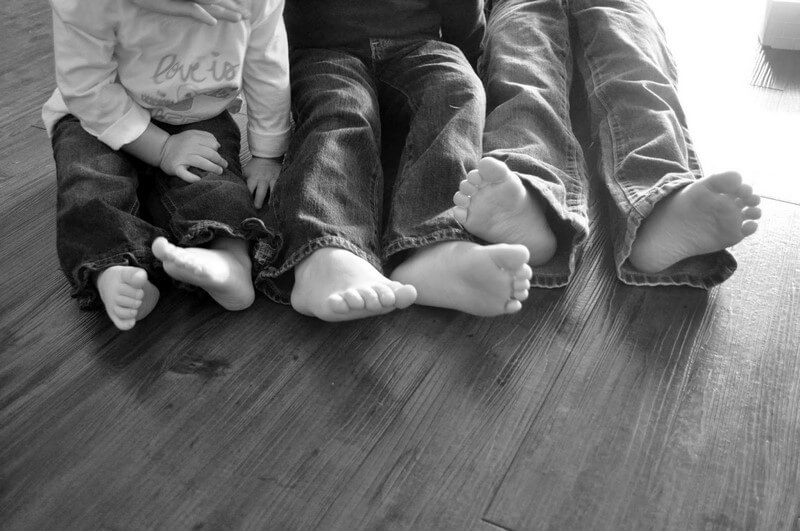 Do you ever feel like you aren't doing enough? I mean in God's kingdom. Do you ever feel like you aren't reaching enough people with His amazing message or you aren't making a big enough difference volunteering? A few months ago, I began to feel like I wasn't "doing enough". I was having a difficult time figuring out what God's purpose was for my life. Even though my day to day life felt crazy and hectic, I began to wonder if God was satisfied with the way I was living the precious life he gave me. I am a talker, I have to talk issues out with someone. Even after praying about a situation, I still need to talk it out. :) To help me with this particular nagging feeling, I called my oldest cousin, Kristi. She is the one I call when I need some tough love and a little kick in the pants. She has also been a pastor's wife for almost 16 years. She is just the person to give me guidance in areas like this. As I began to explain my feelings to her she actually became very firm with me. She said this is a concern she hears from women all the time; the concern that we are not "doing enough". She quickly reminded me that the raising of my children and the keeping of my home is more than enough in God's eyes. I guess I had just never thought of it that way. I felt like I was just breaking up sibling arguments and scrubbing toilets. I neglected to give myself credit for the endless hours of love and care that I put into my husband, children, our home, the dogs, cat, and turtle! :) It is hard when the kids are screaming, the house is a mess (even though you really thought it was clean not five minutes ago), dinner is on the stove, homework needs to be done, laundry is the never ending mountain on defeat, and when you catch a certain unpleasant smell you wonder, "Did my shower ever happen today?" But remember, you are not alone. God is watching all of those mundane tasks of your day. He sees how hard you are working, rather it is the work and love you are putting towards a child or the kitchen floor. AND, I like to believe that He doesn't smell me (when the shower was missed) and if He does, He doesn't mind. :)
HE SEES YOU AND ALL THAT YOU ARE TRYING TO ACCOMPLISH. BUT INSTEAD OF DEFEAT AND FRUSTRATION, HE SEE A BEAUTIFUL WOMAN WORKING AS HARD AS SHE CAN TO TAKE CARE OF THE GIFTS HE HAS GIVE HER.
Please do not ever tell yourself you are not doing enough. You do not have to keep up with the "other moms". Trust me, volunteering for one activity after another does not make you more valuable in God's eyes. I have tried it, it just makes you crazy, crabby, and unable to focus on the really important things in life. You were made into a MOM by God, He gave you that gift. If you work outside of the home or stay at home, He sees you and He is proud of you. He knows you are exhausted, call out to Him and He will make sure you get through your day.
Lord,
Help me to remember that being a mom is a gift, not a sentence. Help me to lean on you throughout my day when I feel depleted and worn out. Remind me that being a mom is more than enough in your kingdom. Thank you for the gift of my life and the trust you have placed in me to take care of my family. I ask you for your strength and I thank you for your never ending grace. Amen