Happy Friday!!! Just a quick little post for today. Three of my favorite kitchen items are three different sized colanders. I love that they are functional, cute, and give such a vintage feel to the kitchen. My absolute favorite is the old, dented, metal one shown in the picture below. The drain holes are shaped like stars and it no longer sits level. I love it because it belong to my grandmother. I am not sure the exact age but I feel like I was told it was a wedding present. If that is the case, my grandparents were married in 1953. That colander has seen a lot or should I say, it has drained a lot! The other two colanders I have purchased in the last year. They don't hold any sentimental value but are super cute.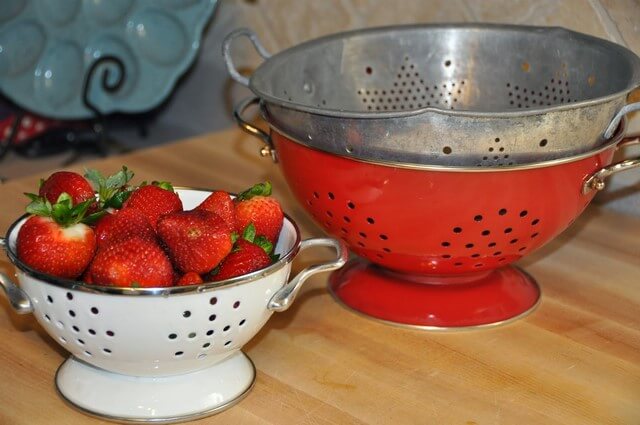 I love the way the small white colander looks with fresh fruit. Plus my cousin and I share a secret love of anything strawberry (passed down by our grandmother). Strawberries make our hearts happy! :)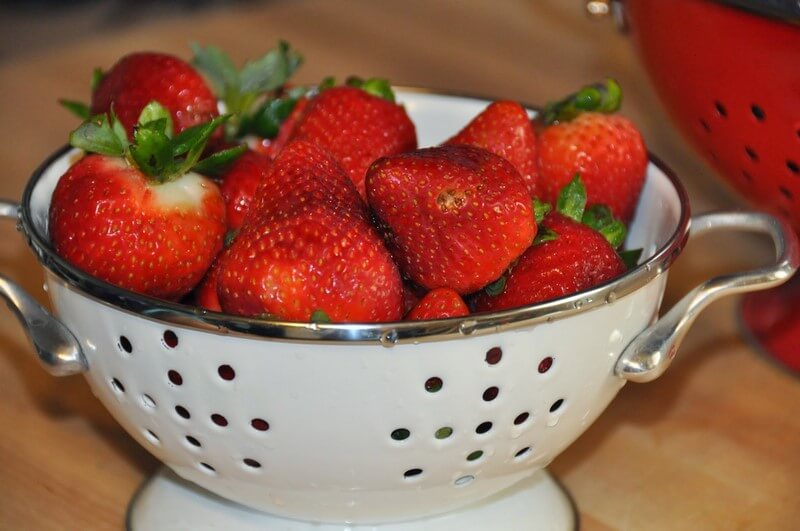 But this of course would be my all time favorite picture when it comes to colanders. I don't think I have to explain...:)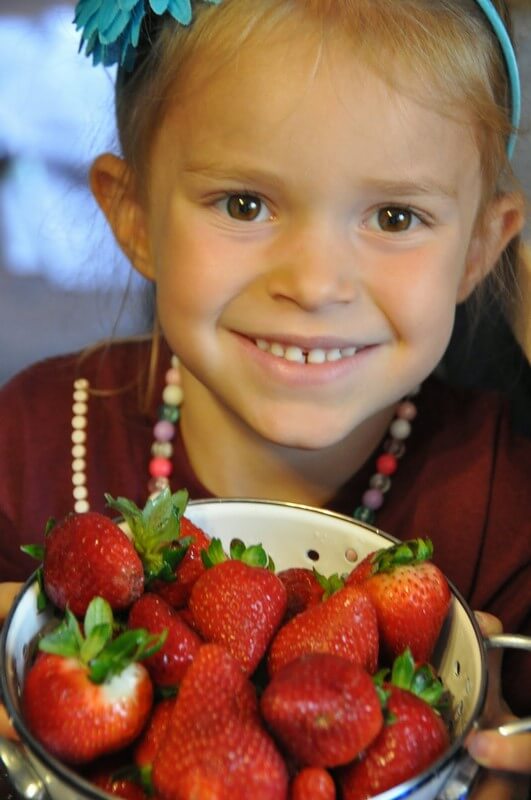 Have a fantastic Friday and a wonderful weekend!