So, we were making good time on the construction of the pool until...the rain. Last week was a complete wash. The crew was not able to work a single day. Our yard looks so bad - we look like "that family" on the street. You know the type, I am sure you have them on your street, as well. I even sent a text to my dear neighbor promising her we were going to mow. Between the tall grass,
temporary gate
two pieces of plywood nailed together, mounds of random dirt, and various pieces of left over construction parts, we should definitely get the "Yard of the Month" award. NOT! We finally have some forward movement again. The last two days have consisted of coping and tile. I must say I have been impressed with this particular crew. They move fast! Let me just say, if you have a hard time picking out paint (from those tiny paint cards), DO NOT even try to pick out tile and coping for a pool. Let's just say the fetal position was involved and maybe even a tad bit of rocking myself in a corner. Ya'll this was stressful! We are stuck with this, it is not like painting a room. If you don't like the paint color you just paint over it. This is tile that needs to last the life time of the pool (ummm, forever). This is tile that I need to still like 10, 15, 20 years down the road. This is tile that in the event we ever put the house on the market other owners will like. THIS WAS THE BREAKING POINT FOR ME. Below is a picture of what we picked. If you don't like it, please do
not
tell me - I can't take it! :)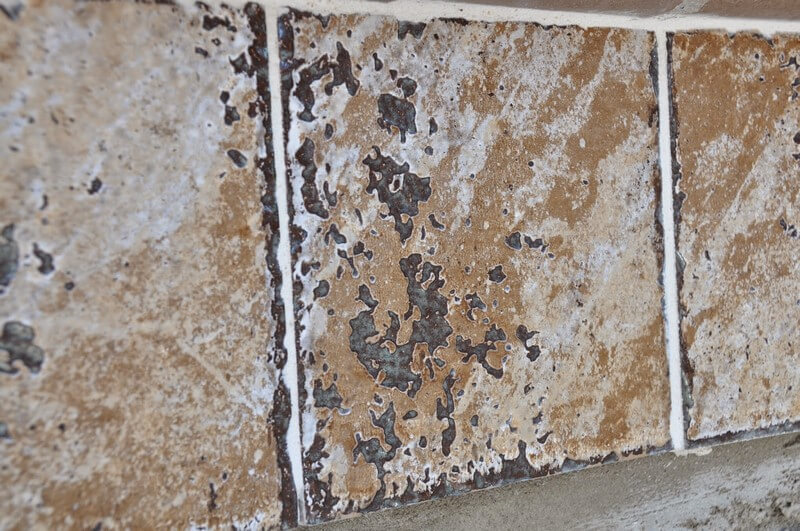 Overall, I am very happy with our choices. I can't wait to see what it looks like when the white plaster is applied and it is filled with water.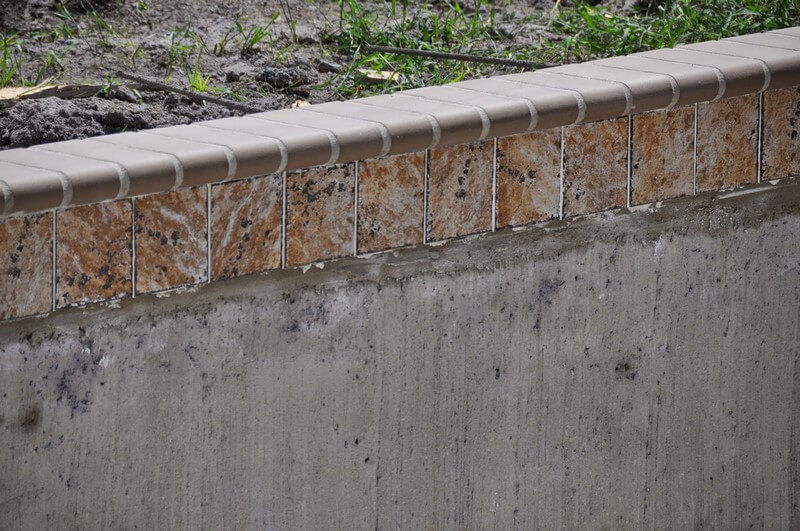 It has a combination feel of tortoise shell and travertine.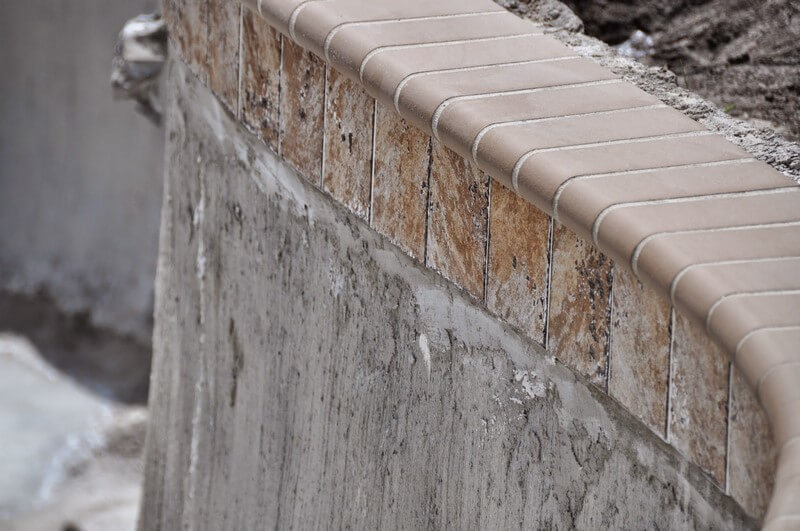 At least with the rain, our weeds have turned green! Almost looks like grass!!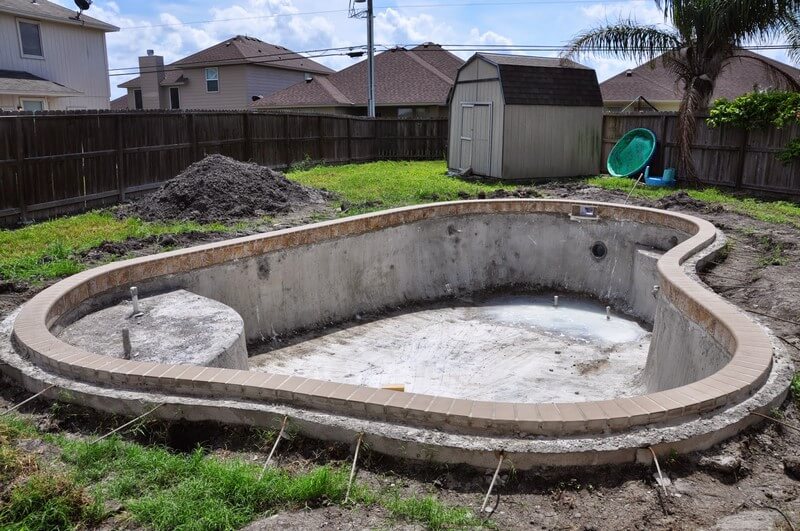 This is our 9 month old puppy, Ginger. This is the fence that has been put up to keep her away from the construction. :)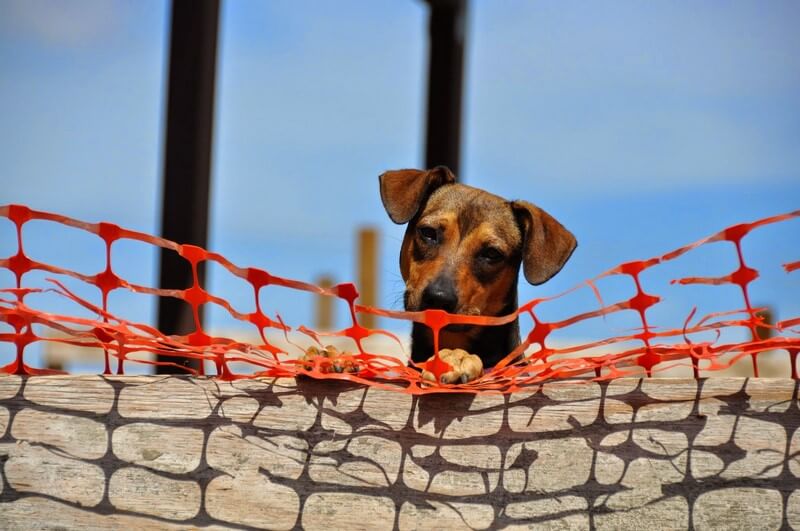 Previous Posts About the Pool